»

Recipes

»

French
French Toast Recipe
French Toast is a simple dish that is a family favorite at home. I often cook this dish for breakfast during busy week days when a helathy breakfast is required to be put together in minutes! You can also prepare the French Toast using this excellent recipe!
French Toasts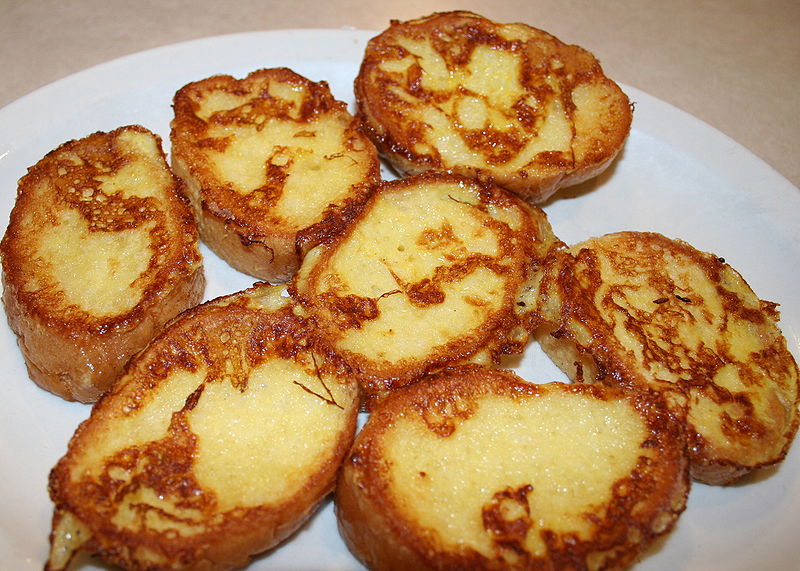 Ingredients
Salt

1/8 Teaspoon

Salt

1/8 Teaspoon

Egg

1

1 egg 3 tbsp. milk

Milk

1/4 Cup (16 tbs)

Butter

2 Teaspoon

Butter

1 Tablespoon

Bread slice

2

Bread slice

3
Directions
1. Break the egg into a mixing bowl.
2. Beat the egg slightly with egg beater, add milk and salt and mix.
3. Melt 1 tsp. butter in skillet or fry pan for each slice of bread that you will cook at the same time.
4. Dip each side of the bread quickly into the egg and milk mixture so it is coated, but not soaked with the mixture.
5. Put the bread in the hot pan, and cook it over low heat until it is golden brown on one side.
6. Turn and brown on the other side.