»

Recipes

»

Loaf

»

Meatloaf

»

Framed Meat Loaf
Framed Meat Loaf Recipe
Meat Loaf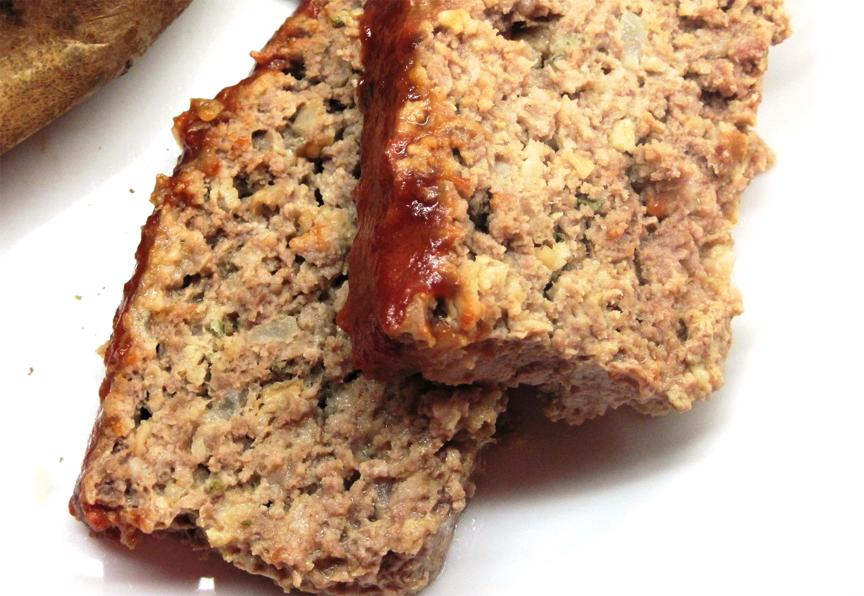 Ingredients
| | | |
| --- | --- | --- |
| | Potato | 1 Large |
| | Onion | 1 Large |
| | Kidney | 100 Gram |
| | Pork belly | 200 Gram |
| | Beef | 500 Gram |
| | Bread slice | 4 |
| | French mustard | 15 Milliliter |
| | Tomato ketchup | 30 Milliliter |
| | Salt | 10 Milliliter |
| | Eggs | 2 |
| | Potatoes | 1/2 Kilogram |
Directions
GETTING READY
1) Preheat oven at 190°C(375°F/Gas 5).
2) In a bowl, grate the raw potato and onion.
3) Remove the core of the kidney and mince or chop the kidney and pork.
4) Add this to the bowl along with beef.
5) Crumble the bread into the meat and combine thoroughly with mustard, ketchup, salt and eggs.
6) Use 2 small loaf tins to press the mixture.

MAKING
7) Cover the loaf tins with foil.
8) Place inside the oven to bake for 1 hour.
9) On a serving plate, turn out the loaves. Place mashed potato on top and mark with a fork.
10) Brush with egg or milk and place in a hot oven (210°C, 425°F/Gas 7) to bake until golden brown.

SERVING
11) Serve the loaf hot or cold in slices.