»

Recipes

»

Mexican

»

Tamale

»

Fort Worth Tamale Pie
Fort Worth Tamale Pie Recipe
Fort Worth Tamale Pie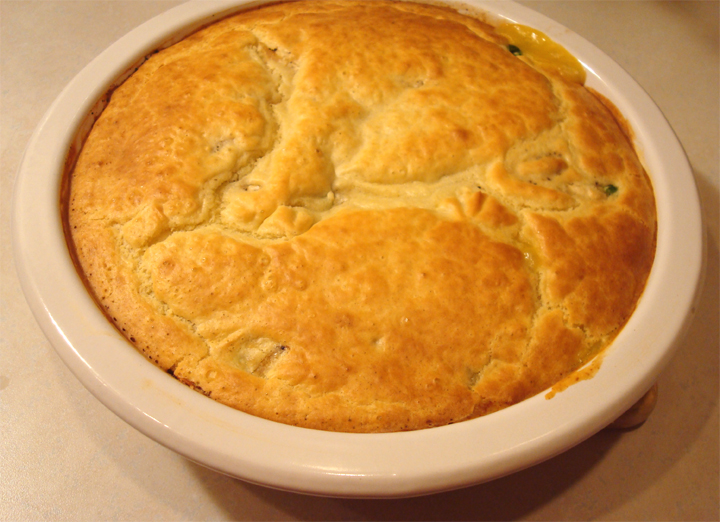 Ingredients
Chopped onion

1⁄4 Cup (4 tbs)

Cooking oil

1 Tablespoon

Ground beef

1 Pound

Tomato sauce

8 Ounce

Salt

1⁄2 Teaspoon

Ground red chili

1 Teaspoon

(Or More, Pure One)

Tamales in husk

12

Whole kernel corn

2 Cup (32 tbs)

, drained

Chopped ripe olives

1⁄4 Cup (4 tbs)

Grated monterey jack cheese

1⁄2 Cup (8 tbs)

(Or More)
Directions
1 Brown the onion in the oil. Add beef and cook until lightly browned. Add tomato sauce and seasonings and mix well.
2 While the beef continues to cook, remove the tamales from the husks and mash well. Mix in the corn and olives.
3 Place half of the tamale mixture in a greased 2-quart casserole as the bottom layer of the pie.
4 Taste the beef mixture and adjust seasonings. Add meat to the casserole as the next layer. Place remaining tamale mixture on top. Sprinkle liberally with grated cheese. Bake at 350°F. for 1 hour.