»

Recipes

»

Torte

»

Fluffy Pecan Torte
Fluffy Pecan Torte Recipe
This Fluffy Pecan Torte is a true delight for anyone who enjoys a great treat! Yes, here's a simple and rather effortless recipe of Fluffy Pecan Torte for you to try. Let me know how it turned out for you!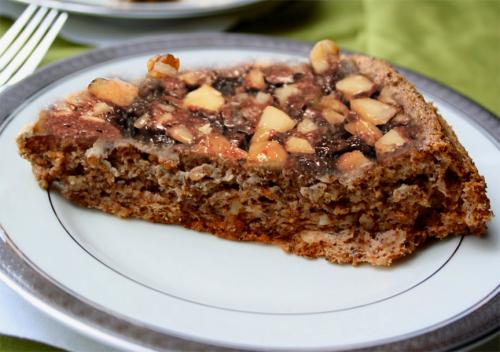 Ingredients
Egg whites

3

Sugar

1 Cup (16 tbs)

Baking powder

1 Teaspoon

Salt

1 Dash

Vanilla

1 Teaspoon

Pecans

1 Cup (16 tbs)

, chopped

Corn cereal

3 Cup (48 tbs)

, toasted crushed to 1 cup
Nutrition Facts
Serving size: Complete recipe
Calories 2182 Calories from Fat 836
% Daily Value*
Total Fat 100 g153.7%
Saturated Fat 9 g44.9%
Trans Fat 0 g
Cholesterol 0 mg
Sodium 739.5 mg30.8%
Total Carbohydrates 321 g106.8%
Dietary Fiber 26.7 g106.7%
Sugars 223.1 g
Protein 38 g76.6%
Vitamin A 1.6% Vitamin C 61.9%
Calcium 47.8% Iron 37.1%
*Based on a 2000 Calorie diet
Directions
Heat oven to moderate (350°F.).
Butter generously an 8 or 9-inch pie plate.
Beat egg whites until soft peaks form.
Add sugar, baking powder and salt Beat until sugar is dissolved and meringue is stiff.
Stir in vanilla, pecans and cereal crumbs.
Spread evenly on buttered pie plate.
Bake 30 minutes or until lightly browned.
Cool.
Serve with ice cream or whipped cream and sprinkle with nuts.