»

Recipes

»

Fat

»

Butter

»

Fluffy Peanut Butter Pie
Fluffy Peanut Butter Pie Recipe
Absolutely gorgeous Peanut Butter Pie.Serve with a generous helping of whipped cream.Peanut Butter pie enriched with Chocolate baking chips....an absolute delight.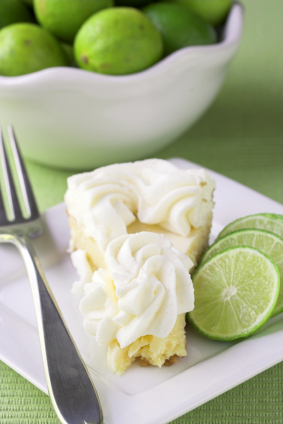 Summary
Preparation Time
10 Min
Cooking Time
4 Hr 30 Min
Ready In
4 Hr 40 Min
Difficulty Level
Medium
Ingredients
Margarine

1⁄3 Cup (5.33 tbs)

Chocolate baking chips

6 Ounce

Rice krispies

2 1⁄2 Cup (40 tbs)

Cream cheese

8 Ounce

Condensed milk

13 Ounce

Peanut butter

3⁄4 Cup (12 tbs)

Lemon juice

3 Tablespoon

Vanilla

1 Teaspoon

Whipping cream

1 Cup (16 tbs)

, whipped

Chocolate syrup

2 Tablespoon
Nutrition Facts
Serving size
Calories 937 Calories from Fat 567
% Daily Value*
Total Fat 63 g96.9%
Saturated Fat 28.1 g140.7%
Trans Fat 0 g
Cholesterol 117.7 mg
Sodium 456.8 mg19%
Total Carbohydrates 77 g25.6%
Dietary Fiber 2 g8%
Sugars 62 g
Protein 17 g33.7%
Vitamin A 29.1% Vitamin C 16%
Calcium 29.1% Iron 24.9%
*Based on a 2000 Calorie diet
Directions
Melt margarine and chocolate chips; remove from heat and stir in rice
cereal. Press into a greased 9-inch pie plate.
In mixing bowl, beat cream cheese until fluffy. Add sweetened condensed
milk and peanut butter, combining well. Stir in lemon juice and vanilla.
Fold in beaten cream and turn into crust. Drizzle 1 or 2 tablespoons
chocolate syrup over top. Chill at least 4 hours.

Mouth Watering Picture of Fluffy Peanut Butter Pie.I think this dessert have a great taste. This Fluffy Peanut Butter Pie Recipe is looking also simple.So I will try this recipe very soon. Thanks for posting this nice and delicious recipe!
Posted on:
16 February 2008 - 1:19pm

A similar but more healthy peanut butter pie recipe - 1 box of cream cheese (buy the low fat version), should be softened before use. 3/4 c. powdered sugar 3 tbsp. peanut butter Small quantity of Cool Whip 9-inch prepared pie crust Peanuts (according to taste) Cream cheese should be softened before use. Take it out of the refrigerator if need be. Mix cream cheese, sugar, peanut butter and whip together and put in pie crust. Garnish with chopped peanuts, if you like. I would recommend graham cracker crust. This peanut butter pie would have much less fat than you would find in a regular recipe.
Posted on:
9 February 2008 - 6:37pm