»

Recipes

»

French

»

Souffle

»

Florida Orange Souffle
Florida Orange Souffle Recipe
Set your taste-buds reeling with delight with this enticingly delicious Florida Orange Souffle. Also, you might find it hard to believe, how easy it is to make this Florida Orange Souffle. So don't miss it!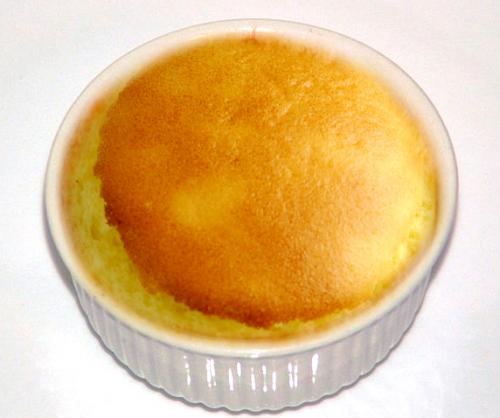 Ingredients
All-purpose flour-3 tablespoons

Sugar

1/3 Cup (16 tbs)

Milk

1/2 Cup (16 tbs)

Egg yolks

4

Frozen Florida orange juice concentrate-4 tablespoons, thawed, undiluted

Butter

1 Tablespoon

Florida orange rind-1/4 teaspoon, grated

Egg whites

5

Salt

1 Teaspoon

Sugar

1 Tablespoon
Directions
GETTING READY
1)Take a 2-quart soufflé' dish, oil or butter entire inside surface and sprinkling evenly with granulated sugar. Keep aside.
2)Preheat oven to 425 degrees.

MAKING
3)In a small saucepan, mix flour and 1/3 cup sugar, then stir in milk.
4)Cook the mixture on low heat and stir with whisk or wooden spoon until it boils.
5)Boil for about 30 seconds more until sauce is thick. Remove from heat and beat for 2 minutes.
6)Add butter, yolks one at a time, then add orange juice concentrate and rind. Beat it altogether. Keep aside.
7)In a bowl, beat egg whites and salt until soft peaks form.
8)Add 1 tablespoon sugar gradually and beat until stiff peaks form.
9)Mix creamy orange mixture into whites.
10)Pour the mixture into the prepared soufflé dish.
11)Put the dish into oven and reduce the heat to 375 degrees.
12)Bake for 30 minutes until golden brown.
13)To make the top, sprinkle confectioners' sugar after first 20 minutes of baking time.

SERVING
14)Serve Florida orange soufflé immediately.