»

Recipes

»

French

»

Souffle

»

Flaked Catfish Souffle
Flaked Catfish Souffle Recipe
Flaked Catfish soufflé is a nice dish which can be enjoyed by every time. Souffle is a French preparation which is often served in different forms. This flaked catfish soufflé is just another savory form. Serve as a side dish and enjoy.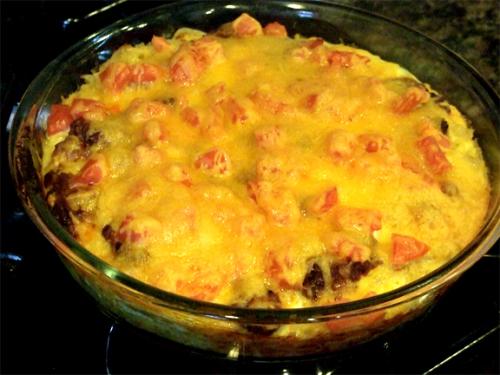 Ingredients
Eggs

2 Small

, separated

Milk

2 Cup (16 tbs)

Instant tapioca-2 tablespoons

Salt

1 1/2 Teaspoon

Pepper

1 Dash

Onion

1 1/2 Teaspoon

, grated

Celery

1/2 Cup (16 tbs)

, minced

Flaked cooked catfish-2 cups

Parsley

2 Tablespoon

, chopped

Corn flakes

1/2 Cup (16 tbs)

, crushed
Directions
Mix egg yolks and small amount of milk in saucepan; add remaining milk, tapioca, salt, pepper, onion and celery.
Mix well.
Cook over medium heat, stirring constantly, until mixture comes to a boil; remove from heat.
Fold in catfish and parsley.
Beat egg whites until stiff peaks form.
Fold in catfish mixture; spoon into greased 1 1/2-quart casserole.
Sprinkle with corn flake crumbs.
Bake at 350 degrees for 50 minutes or until firm.