»

Recipes

»

Wine

»

Elderberry Lemon Wine
Elderberry Lemon Wine Recipe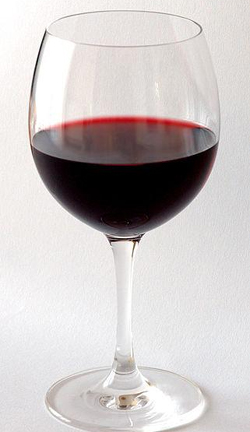 Ingredients
Elderberries

3 Pound

Water

1 Gallon

Sugar

2 1/2 Pound

Lemon Juice - 1 lemon

Burgundy Yeast- as required

Nutrient- as required
Directions
MAKING
1) In a large bowl, place the berries and press with a wooden spoon.
2) Stream the boiling water, in the berries.
3) Allow to soak the berries, cover for 4 days.
4) Pass through sieve, and stir in the sugar, lemon juice, yeast and nutrient.
5) Stream into fermentation jar, fit air-tight, and ferment as usual.

SERVING
6) Use as desired.
Image Courtesy :
http://commons.wikimedia.org/wiki/File:Red_Wine_Glas.jpg