»

Recipes

»

Eggnog
Eggnog Recipe
Eggnog is a super delicious drink that can definitely draws some very sincere compliments form your guest. Prepare this yummy Eggnog for your guests and just sit back and wait for their exclamations of delight!!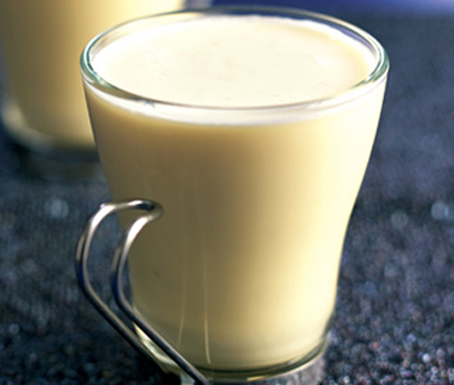 Ingredients
Egg

1

, Well beaten

Sugar

2 Tablespoon

Milk

1 Cup (16 tbs)

, chilled

1/4 tsp. vanilla or other flavoring
Directions
Beat egg and sugar together, then beat in milk and vanilla.