»

Recipes

»

European

»

Dutch

»

Dutch Doughnuts
Dutch Doughnuts Recipe
Dutch Doughnuts is a very tempting snack recipe that you must try out. Prepare the Dutch Doughnuts effortlessly in a jiffy and let us know after you've enjoyed it !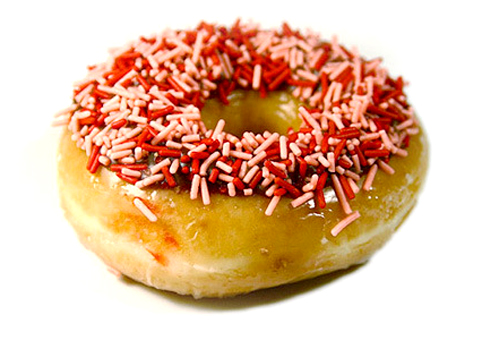 Ingredients
Dry yeast

1 Tablespoon

(1 Package)

Lukewarm milk

1 Cup (16 tbs)

Flour

2 1⁄4 Cup (36 tbs)

Salt

2 Teaspoon

Egg

1

, beaten

Mixed currants and raisins

1 1⁄2 Cup (24 tbs)

Cooking apple

1

, peeled, cored and chopped

Oil

2 Cup (32 tbs)

(For Deep Frying)

Powdered sugar

1 Cup (16 tbs)
Nutrition Facts
Serving size: Complete recipe
Calories 3334 Calories from Fat 561
% Daily Value*
Total Fat 63 g97.7%
Saturated Fat 12.5 g62.5%
Trans Fat 0 g
Cholesterol 234.1 mg
Sodium 4090.4 mg170.4%
Total Carbohydrates 663 g221.1%
Dietary Fiber 27.7 g110.7%
Sugars 362.5 g
Protein 60 g119.6%
Vitamin A 11.1% Vitamin C 25.4%
Calcium 52.5% Iron 130.6%
*Based on a 2000 Calorie diet
Directions
Sprinkle the yeast over 1/4 cup milk and stir to dissolve.
Combine the flour and salt and add the remaining milk and the egg.
Add the yeast mixture, currants, raisins and apple and mix well.
Let stand in a warm place until doubled in bulk.
Heat the oil for deep frying.
Shape balls of the batter with two metal spoons and drop them into the hot fat a few at a time.
Deep fry for 8 minutes or until golden brown.
Drain on paper towels.