»

Recipes

»

Grape

»

Dry Riesling
Dry Riesling Recipe
Chateau Grand Traverse Dry Riesling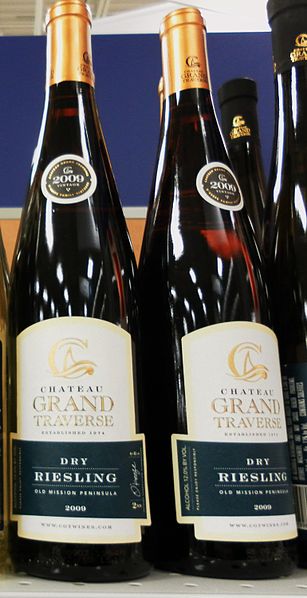 Ingredients
Oranges

3

, juiced

Yeast nutrient

1 Ounce

Yeast culture

5 Gram

(1 Liebfraumilch Package)

White grape juice concentrate

80 Ounce

(Spanish)

Hot water

4 Gallon

White sugar

7 Pound

Acid blend

3 Ounce

Campden tablets

Tannin

1⁄2 Teaspoon
Directions
In a 1 -quart bottle pour orange juice and add enough water to make 32 ounces.
Add yeast nutrient.
When at room temperature add yeast and cover with a piece of plastic wrap held in place with an elastic band.
Leave 2 days or until actively fermenting.
Now mix everything else together in a primary fermentor (8 1/2-gallon size) and when the mixture is at room temperature add the yeast mixture.
Cover with a plastic bag or sheet and leave for 6 or 7 days, stirring each day or until the specific gravity on a hydrometer reads 1.030.
Rack into a carboy and top with an air lock.
Rack again in 3 weeks into jugs and again in 3 months, into more jugs or a carboy.
When clear and stable bottle and cork.
Don't taste until the ninth month at least.
It's best at one year.