»

Recipes

»

French

»

Poulet

»

Drambuie Poulet
Drambuie Poulet Recipe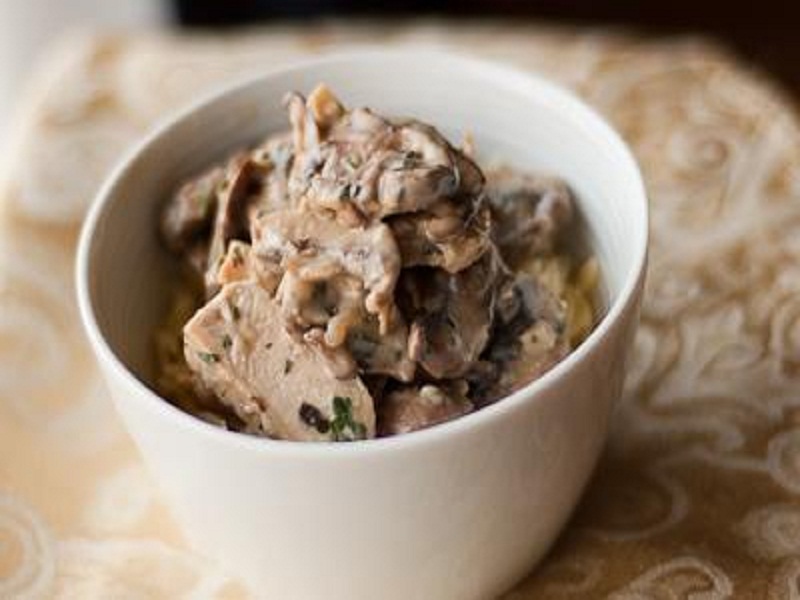 Ingredients
Skinned, boned chicken breasts - 4, cut in half

Salt

1 To taste

Pepper

1

Cooked ham

1 1/2 Cup (16 tbs)

DRAMBUIE - 1/4 cup

White wine

1/4 Cup (16 tbs)

Mushrooms

1 Pound

, canned

Butter

3 Tablespoon

Cream and mushroom soup

1 Can (10oz)
Directions
GETTING READY
1. Preheat the oven to 350 degree F.

MAKING
2. Season the chicken pieces.
3. In a baking dish, layer the ham.
4. Arrange the chicken over it.
5. Pour the Drambuie and wine over the chicken.
6. Place chicken in the oven and bake for 30 minutes.
7. In the meantime, in a saucepan, melt the butter over medium heat.
8. Saute the mushrooms in butter till tender.
9. Stir in the mushroom soup. Bring to a boil.
10. Pour the sauce over the chicken after it has cooked for 30 minutes and continue to bake for another 15 minutes.

SERVING
10. Serve the Drambuie Poulet with sauteed asparagus on the side.

Pauly says :
I am looking for a recipe for chicken drambuie that has capicollo ham and gruyere cheese in it.
Posted on:
15 December 2011 - 1:32am
HI Pauly, use the same recipe and include capicollo ham and gruyere cheese in the sauce. If you do not like the idea of using a canned soup, you could make the sauce from scratch using cream and cheese.
Posted on:
12 January 2012 - 8:00am