»

Recipes

»

Indian

»

Tamil

»

Dosa Green Chutney
Dosa Green chutney Recipe
Dosa Green chutney is a very easy, tasty and quick dish for an ideal indian style breakfast. Try and enjoy!!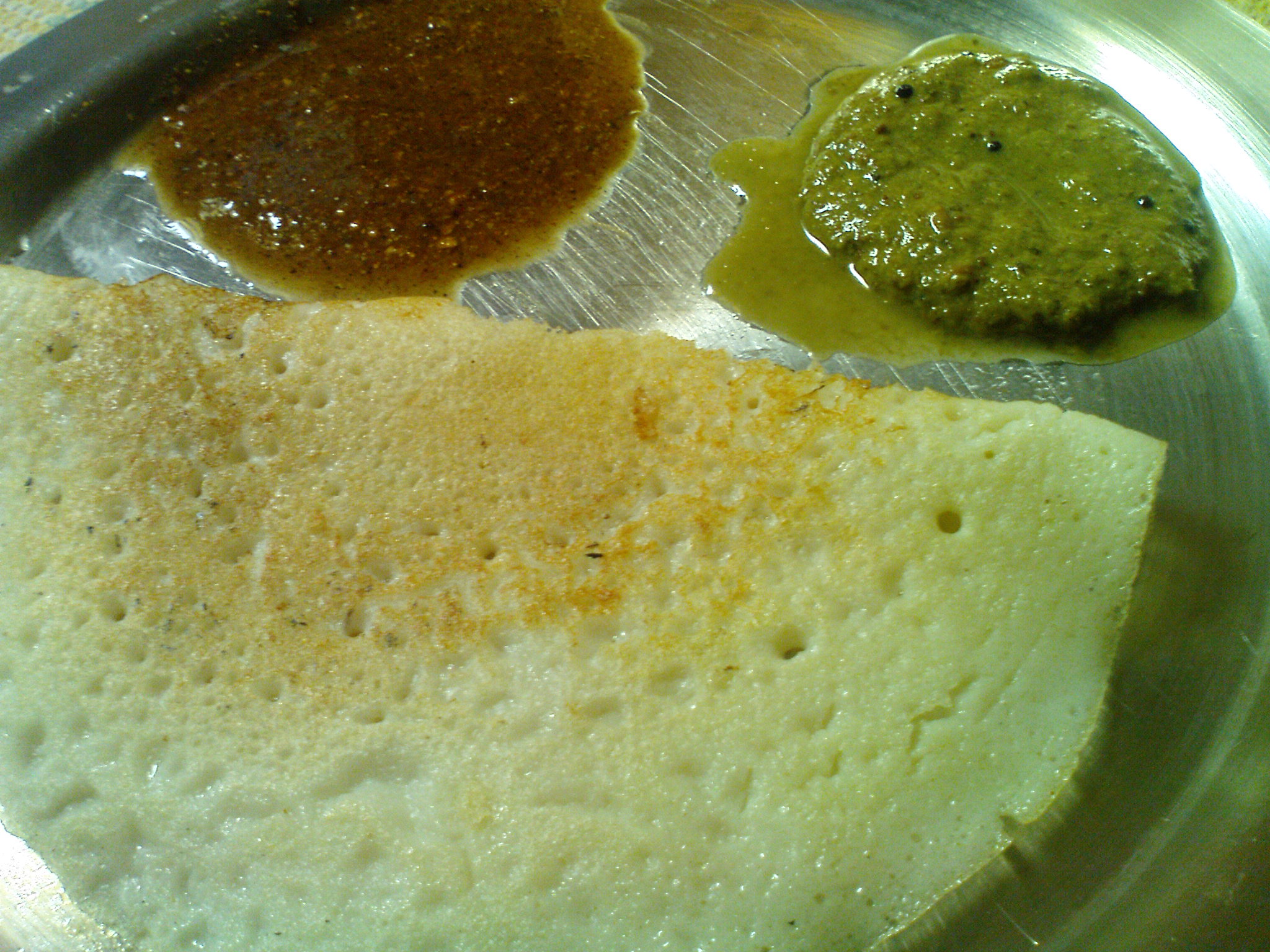 Ingredients
1. Raw Rice - 2 cups,

2. Urad dal - 1/2 cup.

1. Mint leaves - 1/2 cup,

2. Coriander leaves/Cilantro - 1/2 cup,

3. Curry leaves - 1/2 cup,

4. Green chilly - 3 (Finely chopped),

5. Ginger - 1/2 inch (Finely chopped),

6. Grated coconut - 1/2 cup,

7. Tamarind paste - 1/2 tsp,

8. Urad dal - 3 tsp,

9. Asefeotida - 1 tsp,

10. Mustard seeds - 1 tsp,

11. Oil - for frying,

Salt

To Taste

(For Green chutney:)
Directions
Dosa:

Soak the Rice and urad dal in seperate vessels for 2-3 hrs and grind adding water little by little in to a fine paste.
Add 11/2 tsp salt,mix well and leave to ferment overnight.
Heat tawa, spread 1 tsp oil, take one scoop paste and spread it as a circle. Pour a spoon of oil around it, turn the dosa and cook again and serve hot.

Green Chutney:
1. Heat 1 tsp oil in kadai, roast urad dal in to golden brown and keep aside.
2. In the same oil, put the mint, coriander and curry leaves and saute for 3 mins till nice mint aroma comes and let it to cool.
3. Put, cooled leaves, roasted urad dal, green chilly, ginger, salt, tamarind paste and coconut in a blender and grind in to a fine paste.
4. Heat oil in kadai, put the mustard seeds, let it splatter, add the asefeotida, the grinded chutney,check for salt and saute for 2 mins.
Green Chutney is ready!

Serve hot Soft Dosa with Green chutney and Idly Dosa chutney powder(Check in my other recipies). Enjoy!!!

what a light and airy recipe... its lovely! love the green chutney more.... its great as a change from the coconut chutney, though i love that too... perfect for weekend breakfasts :)
Posted on:
7 September 2009 - 10:18am