»

Recipes

»

Pie

»

Diabetic-Fine-Crumb Pie Shell
Diabetic-Fine-Crumb Pie Shell Recipe
One of my few recipes for my mom,Diabetic-Fine-Crumb Pie Shell is a perfect start to baking a pie.I bake this Diabetic Crumb Pie Shell to prepare a great diet pie for her.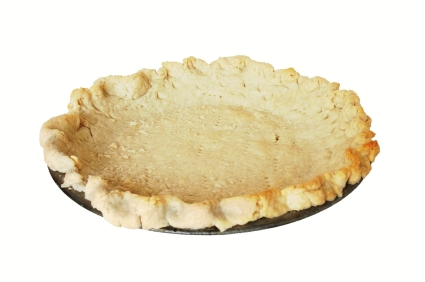 Summary
Preparation Time
3 Min
Cooking Time
10 Min
Ready In
13 Min
Difficulty Level
Easy
Ingredients
Graham cracker crumbs

1 1⁄4 Cup (20 tbs)

Dry cereal

1 1⁄2 Cup (24 tbs)

Margarine

3 Tablespoon

, melted

Margarine

3 Tablespoon

Water

1 Tablespoon

Spices

25 Gram

Sugar substitute

1⁄2 Cup (8 tbs)
Nutrition Facts
Serving size: Complete recipe
Calories 2088 Calories from Fat 684
% Daily Value*
Total Fat 77 g118%
Saturated Fat 13.4 g67.2%
Trans Fat 0 g
Cholesterol 0 mg
Sodium 3699.9 mg154.2%
Total Carbohydrates 331 g110.5%
Dietary Fiber 18.1 g72.4%
Sugars 6.3 g
Protein 29 g57.4%
Vitamin A 67.1% Vitamin C 16.5%
Calcium 16.8% Iron 9.8%
*Based on a 2000 Calorie diet
Directions
Combine crumbs with melted margarine and water; add spices and sugar
replacement, if desired. Spread dough evenly in 8-10 inch pie pan,
pressing firmly onto sides and bottom. Either chill until set, or bake at
325F for 8-10 minutes.
My son was just diagnosed as a Type 2 diabetic. I'm proactive in helping him find recipes that will allow him to enjoy his favorite foods while following diabetic guidelines.
Posted on:
29 November 2013 - 12:09pm