»

Recipes

»

Pie

»

Deep Dish Rhubarb Pie
Deep Dish Rhubarb Pie Recipe
Almost anyone can get this Deep Dish Rhubarb Pie right at the very firstr go, coz' it's too simple. And, of course, this Deep Dish Rhubarb Pie is sure to satusfy you palate, however discreet it may be.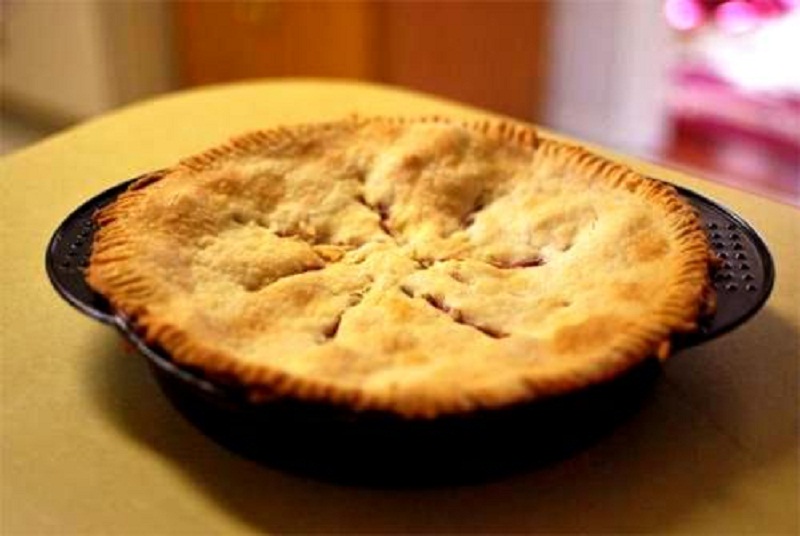 Ingredients
2 pounds rhubarb, cut in

1/2 inch pieces

Sugar

1 1/4 Cup (16 tbs)

Quick-cooking tapioca

3/4 Cup (16 tbs)

Orange rind

2 Tablespoon

, shredded

Butter/Margarine

2 Tablespoon

1/2recipe pastry
Directions
Combine rhubarb with sugar, flour, nutmeg and orange rind and mix lightly.
Place in 8-inch square pan and dot with butter.
Top with pastry.
Bake in a hot oven (425' F) 30 minutes.