»

Recipes

»

Muffin

»

Date Oatmeal Muffins
Date Oatmeal Muffins Recipe
This Date Oatmeal Muffins is simple and incredibly tasty with the blend of some of the finest ingredients, anyone would love. Give your folks an amazingly appetizing treat and do indulge in the taste for yourself.
Date Oatmeal Muffins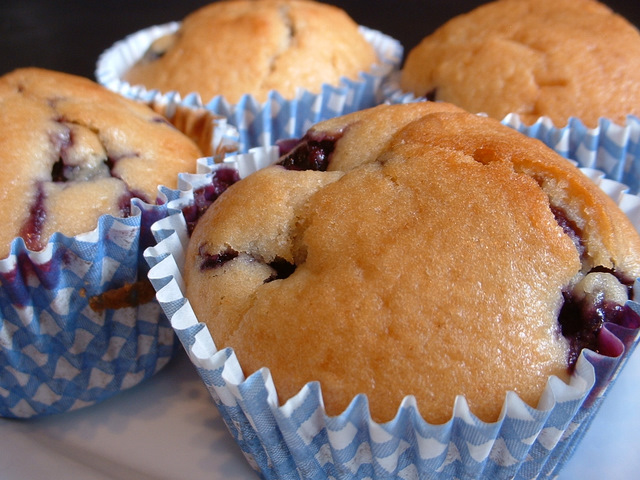 Ingredients
All-purpose flour - 3/4 cup, sifted

Baking powder

2 Teaspoon

Salt

3/4 Teaspoon

Sugar

1/3 Cup (16 tbs)

Rolled oats

1 Cup (16 tbs)

Shortening

1/4 Cup (16 tbs)

Eggs

2 Small

Beer or ale - 1/2 cup

Dates - 1/2 cup, finely cut
Directions
GETTING READY
1. Preheat the oven at 400°F.

MAKING
2. In a bowl sift together flour, baking powder, salt and sugar, stir in rolled oats and cut in shortening.
3. In another bowl beat together eggs and beer.
4. Stir into dry ingredients only until blended and stir in dates.
5. Grease 12 into 21/2-inch muffin pans and spoon the mixture into them.
6. Bake in a moderately hot oven for 20 to 25 minutes.

SERVING
7. Serve the muffins as snacks, with beverages or as desired.