»

Recipes

»

Quiche

»

Danish Quiche
Danish Quiche Recipe
Veggie Quiche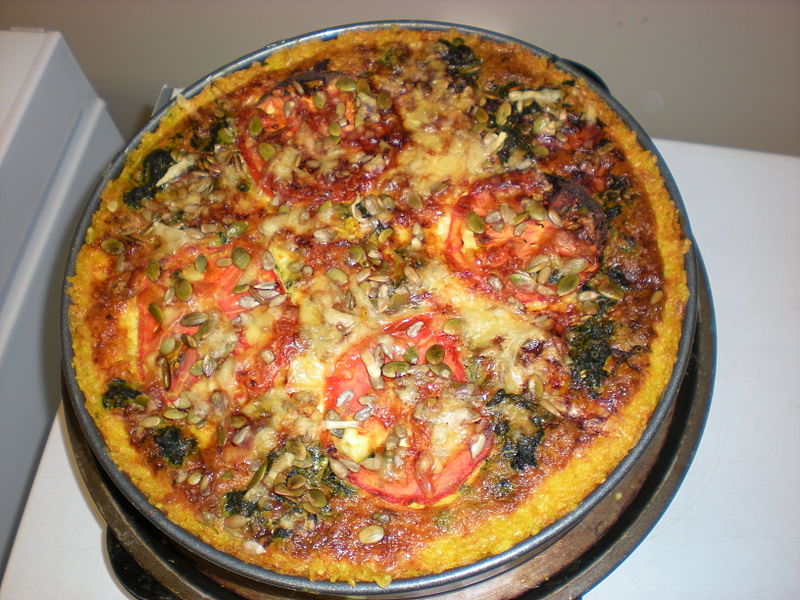 Ingredients
Margarine/2 ounce margarine and 1 ounce nut fat

3 Ounce

Plain flour

6 Ounce

Salt

1 Pinch

Cold water

3 Tablespoon

Bread slice

2

, diced

Danish blue cheese

2 Ounce

(Blue Cheshire, Gorgon Zola Or Roquefort May Be Substituted)

Mild cheese/7 ounce cottage cheese

4 Ounce

Chopped spring onion

2 Tablespoon

Softened butter

1 Ounce

Eggs

2 Large

, beaten

Milk

3⁄4 Pint

Cayenne pepper

1 Pinch

White pepper

1 Pinch
Nutrition Facts
Serving size
Calories 1290 Calories from Fat 732
% Daily Value*
Total Fat 85 g130.4%
Saturated Fat 34.1 g170.4%
Trans Fat 0 g
Cholesterol 341.2 mg
Sodium 1188.2 mg49.5%
Total Carbohydrates 93 g31%
Dietary Fiber 3.3 g13.1%
Sugars 10.7 g
Protein 40 g80%
Vitamin A 68.1% Vitamin C 5.3%
Calcium 82.5% Iron 13.3%
*Based on a 2000 Calorie diet
Directions
GETTING READY
1) Set oven to hot before baking.

MAKING
2) For the pastry shell, first mix flour and salt and then rub in fat.
3) Make a stiff dough by pouring in enough water.
4) On a lightly floured board, even out the dough into 1/4th -inch thickness using a rolling pin and allow to relax by leaving aside for 5 minutes.
5) Drape the pastry over the rolling pin and unroll over an 8-inch greased sandwich tin or flan ring.
6) Gently press down the pastry, lifting edges up to fit into corners and with a sharp knife, trim off excess pastry.
7) With diced bread, fill the pastry and half cook on middle shelf for 15 minutes in preheated oven.
8) Let cool a bit after discarding bread and place the shell on a baking sheet.

FINALIZING
9) In the meantime, with a fork, make a mixture of cheeses, soup mix and butter for the filling.
10) Add in eggs and milk, cayenne pepper, white pepper and onion, mixing well.
11) Pour the filling into pastry shell and again bake for 20-25 minutes on top shelf of a moderate oven, until set and brown on top.

SERVING
12) Serve hot.