»

Recipes

»

Tomato

»

Curried Tomatoes
Curried Tomatoes Recipe
Curried Tomatoes made using this recipe is a great option! The combination of the flavors of the tomatoes, blend perfectly with the dried basil and curry powder. Prepare this and let me know how it worked for you.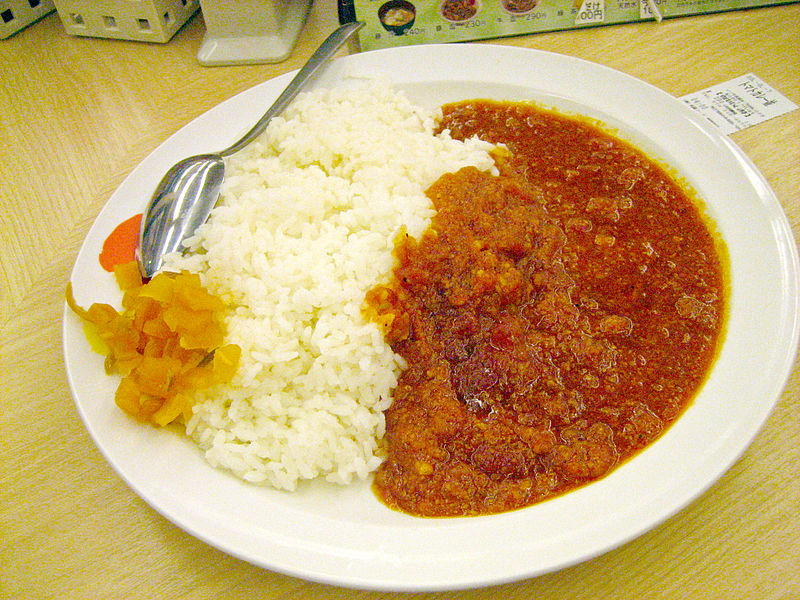 Ingredients
Tomatoes

2

Coarse soda cracker crumbs - 2 1/2 cups

Dried basil

1 Teaspoon

Instant minced onion

2 Tablespoon

Sugar

1/4 Cup (16 tbs)

(Curry powder - 1/2 tsp.)

Salt

To Taste

Pepper

To Taste
Directions
GETTING READY
1) Grease a 2-quart casserole.

MAKING
2) Partially drain the tomatoes.
3) In a 2-quart casserole, combine the tomatoes, cracker crumbs, seasonings and sugar.
4) Transfer into the casserole.
5) Place in the oven at 350 degrees for 1 hour.

SERVING
6) Serve over hot rice!
Image Courtesy :
http://commons.wikimedia.org/wiki/File:Matsuya_Fresh_tomato_curry_and_rice.jpg