»

Recipes

»

Meatball
Curried Meatballs Recipe
Curried Meatballs is the apt recipe to tickle your taste buds. It is the answer when you look for a tasty Main Dish. Tell me how you enjoyed my Curried Meatballs. Feedback helps to keep me going and experimenting more.
Homemade Meatball Curry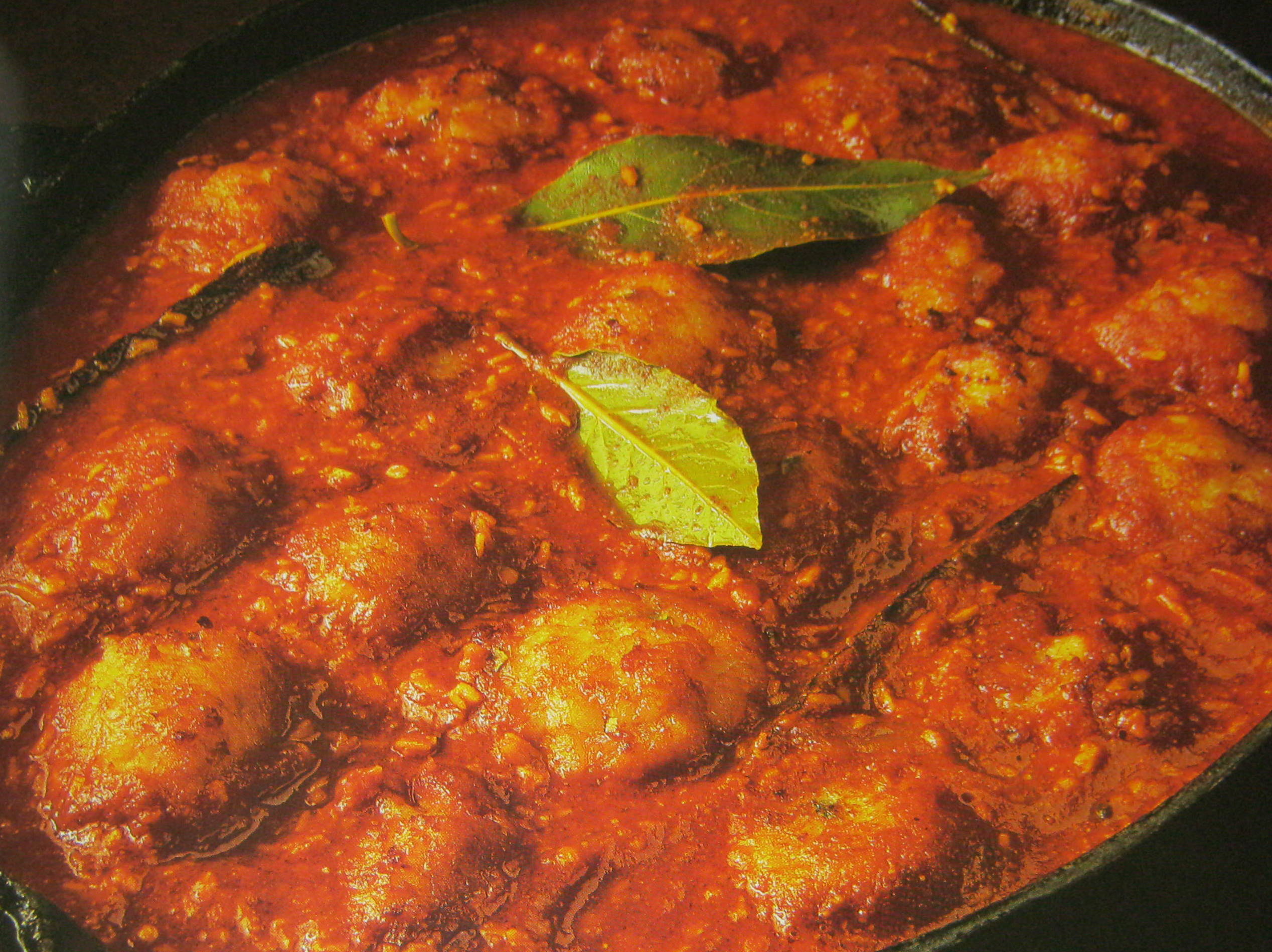 Ingredients
Bread slice

2

Milk

125 Milliliter

(1/2 Cup)

Ground beef

1 3⁄4 Pound

(800 Grams)

Eggs

2 Small

, beaten

Onion

1

, diced

Pepper

1

Potatoes

4

, peeled and diced

Carrots

2

, peeled and diced

Tomato puree/Sauce

310 Milliliter

(1 1/4 Cup)

Cayenne pepper

1 Pinch

Ground cumin

1 Pinch

Ground coriander

1 Pinch
Nutrition Facts
Serving size
Calories 591 Calories from Fat 338
% Daily Value*
Total Fat 38 g57.9%
Saturated Fat 13.8 g68.8%
Trans Fat 0 g
Cholesterol 149 mg
Sodium 213 mg8.9%
Total Carbohydrates 39 g13%
Dietary Fiber 5.2 g20.8%
Sugars 6.8 g
Protein 29 g58.4%
Vitamin A 75.8% Vitamin C 57.9%
Calcium 7.6% Iron 21%
*Based on a 2000 Calorie diet
Directions
GETTING READY
1 Cut the crusts from the bread and discard.
2 In a bowl, place the bread and cover with milk; soak for 5 minutes.

MAKING
3 In another bowl, combine ground beef, eggs, onion, pepper and half the curry powder.
4 Squeeze the milk from the bread and add bread to ground beef mixture.
5 Roll the mixture into small balls.
6 Place in the refrigerator and chill.
7 In a pan, cook potatoes and carrots with a little water for 10 minutes (or microwave, covered, with 2 tsp (10mL) water on HIGH 5 minutes).
8 Stir in the tomato paste, remaining curry powder, cayenne pepper, cumin, coriander and meatballs.
9 Simmer for 30 minutes (or microwave on HIGH 5 minutes, on MEDIUM 8 minutes.
Let stand for 4 minutes).

SERVING
10 Serve hot accompanied with bread or rice.