»

Recipes

»

Fruit

»

Currant Roll-Ups
Currant Roll-Ups Recipe
Currant roll ups can be served as light dessert with ice cream or whipped cream, if you wish to be little innovative. Like jelly rolls these rolls to make a good snack. Enjoy making them and eating them.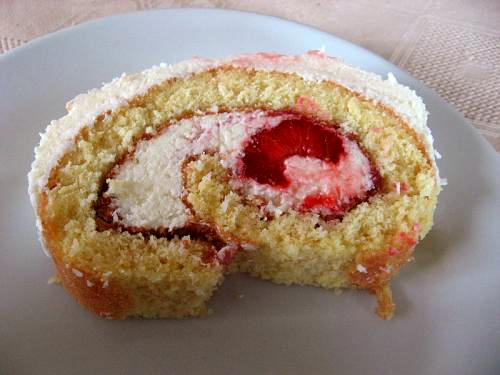 Ingredients
All-purpose flour-1cup

Baking powder

1/2 Teaspoon

Sugar

1 Tablespoon

Salt

1/4 Teaspoon

Eggs

2 Small

, beaten

Milk

2 Cup (16 tbs)

Butter

1 Tablespoon

, melted

Dried currants-to sprinkle

Confectioners' sugar-to sprinkle
Directions
MAKING
1)In a bowl, sift flour, baking powder, sugar and salt together.
2)In another bowl, beat eggs with milk thoroughly.
3)Add egg mixture and butter to dry ingredients. Mix well to make thin batter.
4)Take a griddle and heat it, pour batter into 4 circles and sprinkle currants.
5)Bake until lightly browned on both sides.
6)Place on heated platter and sprinkle confectioners' sugar.

SERVING
7)Roll up like jelly roll and serve hot.