»

Recipes

»

Cucumber

»

Cucumber Patties
Cucumber Patties Recipe
Cucumber patties can prove to be good snack. It is very easy to make and kids will definitely like it. You can adjust the seasoning if you want it spicy or eat it as it is. Cucumber patties is a fun snack to eat.
Cucumbers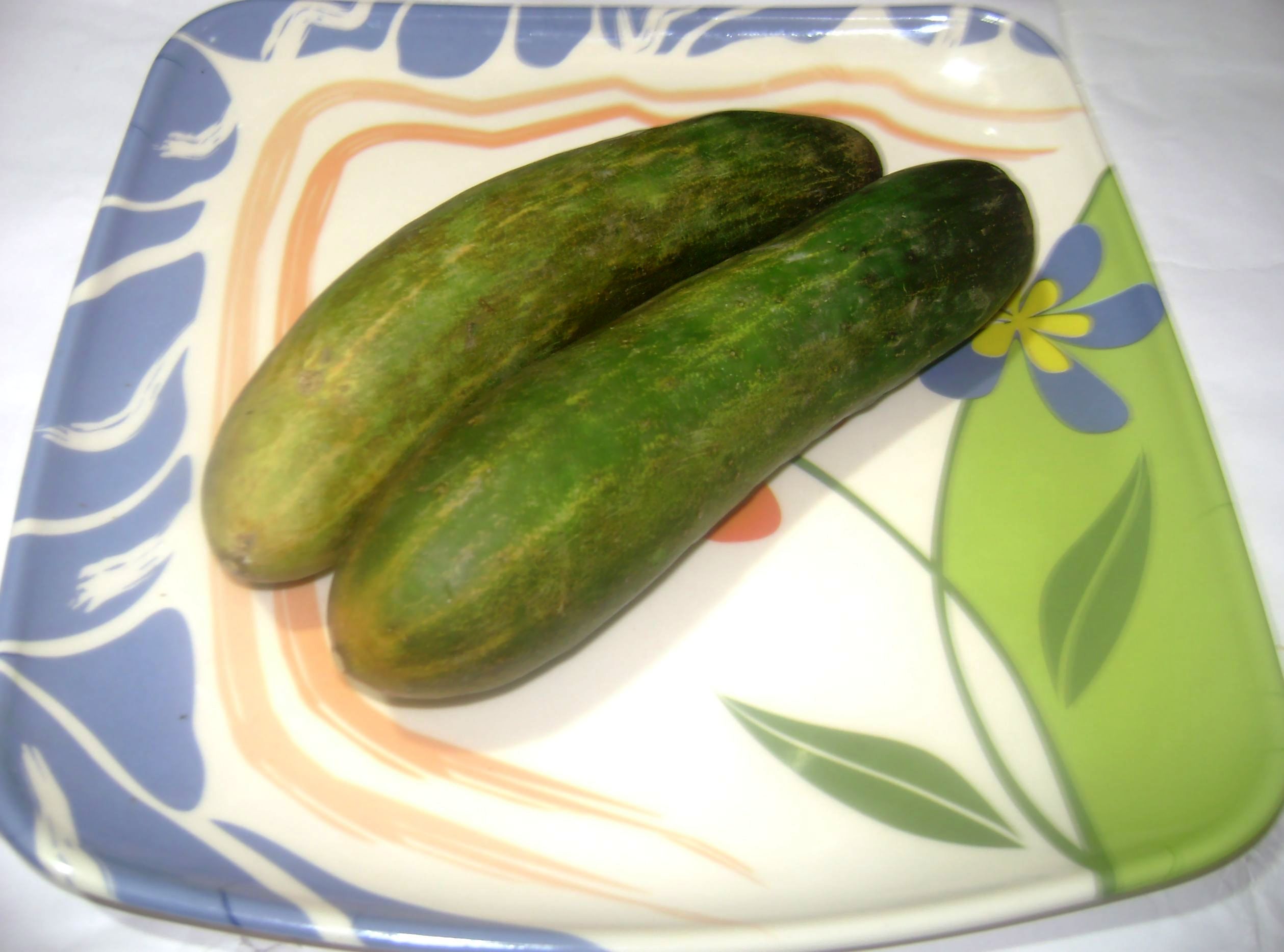 Ingredients
Cucumbers

2 Large

Fat

2 Cup (32 tbs)

(for deep frying)

Egg

1

, beaten

Flour

1⁄2 Cup (8 tbs)

Salt

To Taste

Pepper

To Taste
Nutrition Facts
Serving size
Calories 97 Calories from Fat 14
% Daily Value*
Total Fat 2 g2.4%
Saturated Fat 0.47 g2.3%
Trans Fat 0 g
Cholesterol 52.9 mg
Sodium 119.9 mg5%
Total Carbohydrates 17 g5.8%
Dietary Fiber 1.2 g4.7%
Sugars 2.7 g
Protein 4 g8.3%
Vitamin A 4.4% Vitamin C 7%
Calcium 3.3% Iron 7.6%
*Based on a 2000 Calorie diet
Directions
GETTING READY
1)Pare and quarter cucumbers, remove seeds.

MAKING
2)Take a saucepan and boil cucumbers in some water, then simmer until tender.
3)Drain and mash well.
4)In a bowl, mix cucumbers, egg and enough flour to make thick batter.
5)Add seasonings.
6)In a frying pan, heat fat and fry cucumber patties until golden from both sides.

SERVING
7)Serve the cucumber patties with dip of your choice.