»

Recipes

»

Crustless Applesauce Pie
Crustless Applesauce Pie Recipe
A dessert with a difference...this crustless applesauce pie is easy and the perfect quick dessert. Whether you are planning a family get together or a lunch with friends, this recipe would fit just right.
Crustless Applesauce Pie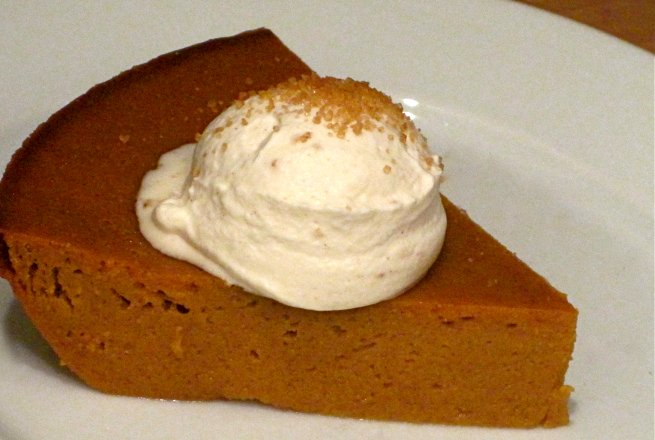 Ingredients
Sifted flour

1 1⁄2 Cup (24 tbs)

Baking powder

2 Teaspoon

Salt

1⁄2 Teaspoon

Shortening

1⁄2 Cup (8 tbs)

Milk

2⁄3 Cup (10.67 tbs)

Sugar

1 Tablespoon

Nutmeg

1 1⁄2 Teaspoon

Melted butter

1 Tablespoon

Applesauce

4 Cup (64 tbs)

(canned)

Grated orange rind

2 Tablespoon

Orange juice

1 Cup (16 tbs)

Quick-cooking tapioca

2 Tablespoon
Nutrition Facts
Serving size: Complete recipe
Calories 2801 Calories from Fat 1114
% Daily Value*
Total Fat 126 g194.3%
Saturated Fat 38.7 g193.6%
Trans Fat 13.5 g
Cholesterol 47.3 mg
Sodium 1852.4 mg77.2%
Total Carbohydrates 403 g134.2%
Dietary Fiber 22.3 g89.2%
Sugars 190.6 g
Protein 29 g57.2%
Vitamin A 24.3% Vitamin C 302.7%
Calcium 106.5% Iron 69.8%
*Based on a 2000 Calorie diet
Directions
MAKING
1) In a bowl add together flour, baking powder and salt.
2) Cut in the shortening with a pastry blender.
3) Add enough milk to knead a soft dough and shape into 16 balls.
4) Combine together 1/3 cup sugar and nutmeg.
5) Coat the balls with melted butter, and then with the sugar mix. Keep aside.
6) Combine the apple sauce, sugar to taste, orange rind, and juice and mix in the tapioca.
7) Transfer into a 10-inch pie plate.
8) Arrange the dough balls around edge and in the center of the pie.
9) Place in the oven and bake at 400 degrees for 25 to 30 minutes, till the puffs turn brown.

SERVING
10) Serve with ice cream.