»

Recipes

»

Cristina's Greatest Cheeseburger
Cristina's Greatest Cheeseburger Recipe
Cheese Burger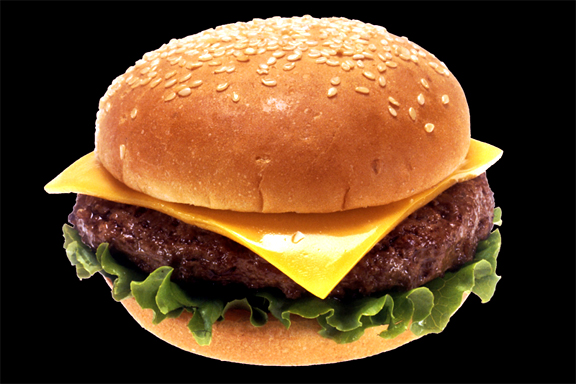 Ingredients
Hamburger buns

8

Ground chuck

2 Pound

Olive oil

2 Tablespoon

Soy sauce

1⁄4 Cup (4 tbs)

American cheese slice

8

Condiment

1

(Of Your Choice)
Directions
Preheat the oven to 350°F.
Wrap the hamburger buns in aluminum foil and place them in the oven for 20 minutes to warm.
Form the ground chuck into 8 thick patties and set aside.
Dip an old kitchen towel or paper towel in the olive oil and wipe the inside of a large cast-iron skillet or two smaller ones.
Heat the skillet until extremely hot.
Put patties into the skillet and sear over high heat for 2 1/2 minutes on each side.
Pour the soy sauce over the patties and allow to sizzle.
Top each patty with a slice of cheese and cover the skillet with a lid.
Allow to cook for 2 to 3 minutes more.
Assemble the burgers and top with your favorite condiments.