»

Recipes

»

Coffee

»

Crispy Coffee Crunchies
Crispy Coffee Crunchies Recipe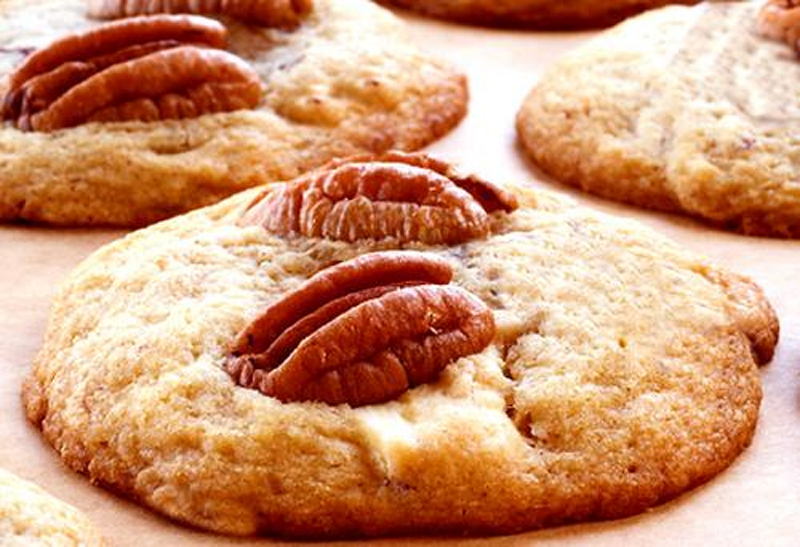 Ingredients
All purpose flour

2 Cup (32 tbs)

Instant coffee

2 Tablespoon

Soda

1⁄8 Teaspoon

Baking powder

1⁄8 Teaspoon

Salt

1⁄2 Teaspoon

Shortening

1⁄3 Cup (5.33 tbs)

Butter/Margarine

1⁄3 Cup (5.33 tbs)

Firmly packed brown sugar

1⁄3 Cup (5.33 tbs)

Sugar

1⁄3 Cup (5.33 tbs)

Egg

1

, well beaten

Rum/Rum extract

1 Teaspoon

Pecan halves

4 Tablespoon
Nutrition Facts
Serving size: Complete recipe
Calories 3169 Calories from Fat 1565
% Daily Value*
Total Fat 180 g276.5%
Saturated Fat 61.2 g306.2%
Trans Fat 9 g
Cholesterol 372.7 mg
Sodium 1296.4 mg54%
Total Carbohydrates 355 g118.4%
Dietary Fiber 12.5 g50%
Sugars 143.2 g
Protein 38 g76.7%
Vitamin A 43% Vitamin C 1.1%
Calcium 23.4% Iron 81.8%
*Based on a 2000 Calorie diet
Directions
Combine flour, coffee, soda, baking powder and salt.
Thoroughly mix cream shortening, butter and sugars.
Add egg and rum extract.
Beat thoroughly and stir in dry ingredients.
Divide into three parts and make rolls about 1 1/2 inches in diameter or smaller and roll in waxed paper.
Store in refrigerator for a few hours or overnight.
When ready to bake, slice thin and place on ungreased cookie sheets.
Center each with pecan half and bake at 400 ° for 8 to 10 minutes.