»

Recipes

»

Chicken

»

Crispy Baked Chicken
Crispy Baked Chicken Recipe
Crisp Baked Chicken is a temptation ! These deliciously brown crunchy seasoned chickens are quick and easy to make and perfect for setting your party mood.Make the best Crispy Baked Chicken with this easy recipe. Have fun with cooking!
Homemade Baked Chicken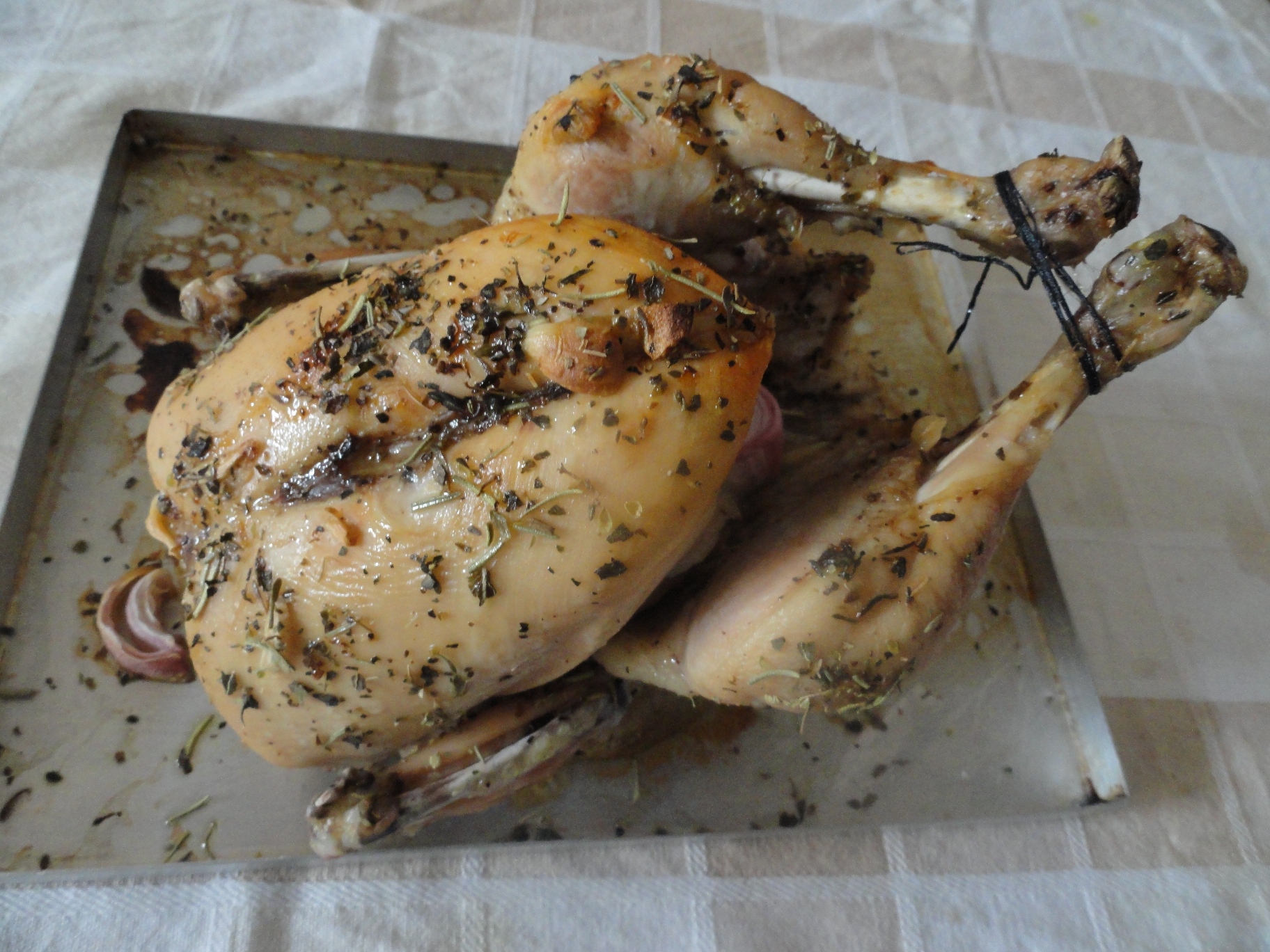 Ingredients
Butter or margarine

1 medium-sized onion, minced

Garlic

1 Clove (5gm)

, minced

1 8-ounce container plain yogurt

Ground ginger

1 1/2 Teaspoon

Salt

1 Teaspoon

Pepper

1/4 Teaspoon

Fryer chicken

1 3 pound

3 1/2 cups whole-wheat-flake cereal, crushed

1/4 cup regular toasted wheat germ
Directions
1. Prepare marinade: In 1-quart saucepan over medium heat, melt 2 tablespoons butter or margarine (1/4 stick); add onion and garlic, and cook until tender, stirring occasionally. Spoon onion mixture into a medium-sized bowl; stir in yogurt, ginger, salt, and pepper. Add chicken, turning to coat with marinade. Cover and refrigerate 2 hours, turning chicken occasionally.
2. Preheat oven to 400°F. On waxed paper, mix cereal and wheat germ; use to coat chicken.
3. In 13" by 9" baking dish in oven, melt 3 tablespoons butter or margarine. Remove baking dish from oven. Arrange chicken, skin side up, in single layer in baking dish; bake 40 minutes or until golden brown and fork-tender.