»

Recipes

»

Sauce

»

Crimson Sauce
Crimson Sauce Recipe
Crimson sauce is a red dessert sauce made with tart jelly or jam. Prepared with ah hint of lemon juice, the crimson sauce is meant to served over pudding sor even ice cream for that extra sweet taste.
Crimson Sauce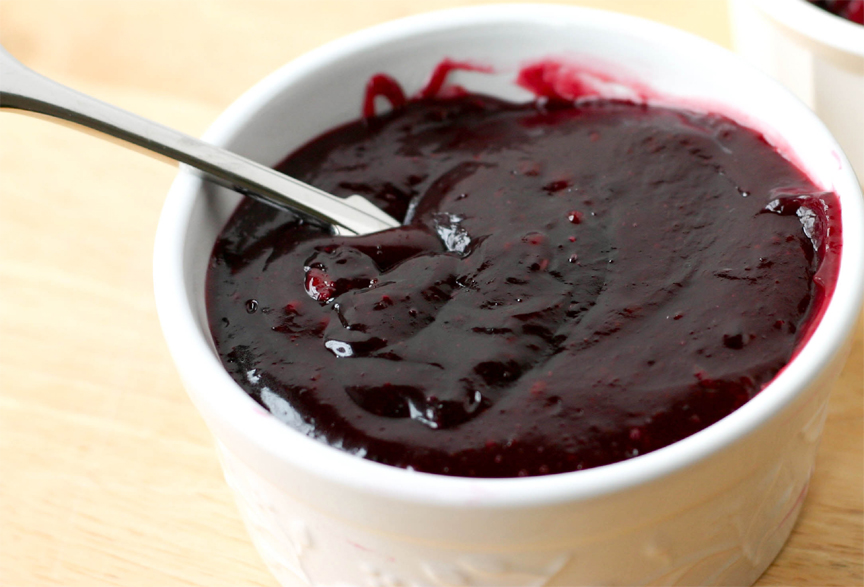 Ingredients
Hot water

1⁄4 Cup (4 tbs)

Tart red jelly

1 Cup (16 tbs)

(or jam)

Lemon juice

2 Teaspoon

Salt

1⁄4 Teaspoon
Nutrition Facts
Serving size: Complete recipe
Calories 604 Calories from Fat 0
% Daily Value*
Total Fat 0.05 g0.07%
Saturated Fat 0.01 g0.06%
Trans Fat 0 g
Cholesterol 0 mg
Sodium 555.4 mg23.1%
Total Carbohydrates 159 g53%
Dietary Fiber 2.3 g9.2%
Sugars 116 g
Protein 0.38 g0.75%
Vitamin A 0.3% Vitamin C 11.1%
Calcium 1.9% Iron 2.4%
*Based on a 2000 Calorie diet
Directions
Put all ingredients into Osterizer container, cover and process at STIR until smooth.
Serve on ice cream or puddings.