»

Recipes

»

Muffin

»

Creamy Pumpkin Nut Muffins
Creamy Pumpkin Nut Muffins Recipe
creamy pumpkin nut muffins are the perfect way to round up that sumptious halloween spread this time around. Baked with assorted goodies like nuts, maple flavoring, cinnamon, brown sugar with pumpkin puree, this recipe will disspears as soon as it comes out of the oven!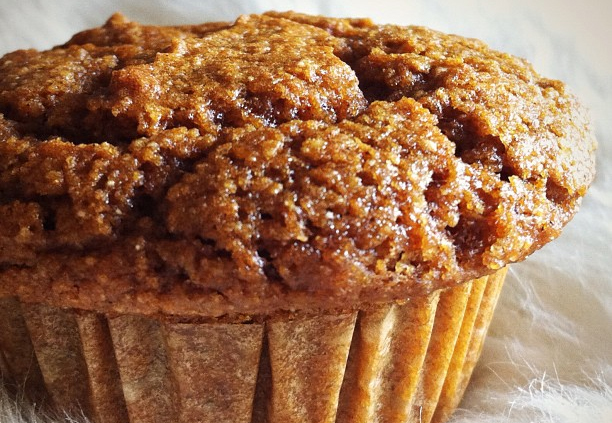 Ingredients
Softened cream cheese

4 Ounce

(Around 115 milliliter)

Packed brown sugar

2 Tablespoon

(Around 25 milliliter)

Maple flavoring

1 1⁄2 Teaspoon

(Around 7 milliliter)

All-purpose flour

2 Cup (32 tbs)

(Around 500 milliliter)

Packed brown sugar

3⁄4 Cup (12 tbs)

(Around 175 milliliter)

Chopped walnuts

1⁄2 Cup (8 tbs)

(Around 125 milliliter)

Baking powder

2 Teaspoon

(Around 10 milliliter)

Cinnamon

1 Teaspoon

(Around 5 milliliter)

Baking soda

1⁄2 Teaspoon

(Around 2 milliliter)

Salt

1⁄4 Teaspoon

(Around 1 milliliter)

Eggs

2

Pumpkin puree

1 Cup (16 tbs)

(Around 250 milliliter)

Evaporated milk

3⁄4 Cup (12 tbs)

(Around 175 milliliter)

Vegetable oil

1⁄4 Cup (4 tbs)

(Around 50 milliliter)

Flavoring

2 Teaspoon

(Around 10 milliliter)
Nutrition Facts
Serving size: Complete recipe
Calories 3451 Calories from Fat 1401
% Daily Value*
Total Fat 158 g243.6%
Saturated Fat 44.6 g223.1%
Trans Fat 0 g
Cholesterol 603.4 mg
Sodium 2739.6 mg114.1%
Total Carbohydrates 448 g149.4%
Dietary Fiber 22.3 g89.4%
Sugars 230.6 g
Protein 71 g142.1%
Vitamin A 810.4% Vitamin C 23.5%
Calcium 176.3% Iron 125.7%
*Based on a 2000 Calorie diet
Directions
In a bowl mix together cream cheese, brown sugar and maple flavoring until smooth.
Set aside.
In a large bowl, mix together flour, sugar, nuts, baking powder, cinnamon, baking soda and salt.
Make a well in the center.
In another bowl, whisk together eggs, pumpkin, evaporated milk, oil and maple flavoring until well blended.
Add to flour mixture, stirring just until moistened and blended.
Do not overmix.
Spoon batter into prepared muffin tin, filling cups two-thirds full.
Add 1 heaping tsp (5 mL) cream cheese filling to each cup.
Sprinkle with brown sugar and walnuts.
Bake in preheated oven for about 20 minutes.
HINT: To keep a bowl from slipping on a working surface, place it on a folded wet towel.
Image Courtesy :
http://www.flickr.com/photos/sophistechate/6274051037/