»

Recipes

»

Candy

»

Creamy Butterscotch Candy
Creamy Butterscotch Candy Recipe
Butterscotch make a splendid treat with just about anything. This creamy Butterscotch Candy proves just that! A wonderful treat that can be served as a snack and can be enjoyed by all ages.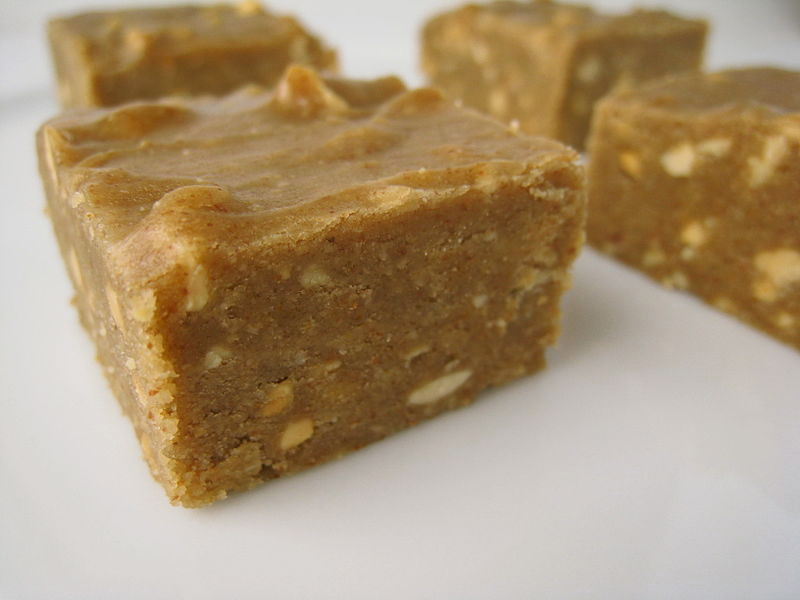 Summary
Preparation Time
20 Min
Cooking Time
15 Min
Ready In
35 Min
Difficulty Level
Medium
Ingredients
Marshmallow

2 Cup (16 tbs)

Salt

1/4 Teaspoon

Evaporated milk

6 Can (10oz)

Butter

1/3 Cup (16 tbs)

Sugar

1 3/4 Cup (16 tbs)

Butterscotch chips package

1

English walnuts creme - 1 cup, chopped
Directions
GETTING READY
1) Grease an 8-inch square pan.

MAKING
2) In a saucepan, mix together the marshmallow creme, milk, butter, sugar, and salt.
3) Boil while stirring.
4) Take off from the heat.
5) Add in the butterscotch chips and stir well till melted.
6) Add in the walnuts.
7) Transfer into the 8-inch square pan.
8) Refrigerate till firm.

SERVING
9) Cut into 1-inch squares.
Image Courtesy :
http://commons.wikimedia.org/wiki/File:Vegan_Peanut_Butter_Maple_Fudge.jpg