»

Recipes

»

Corn

»

Creamy Baked Corn
Creamy Baked Corn Recipe
Baked Corn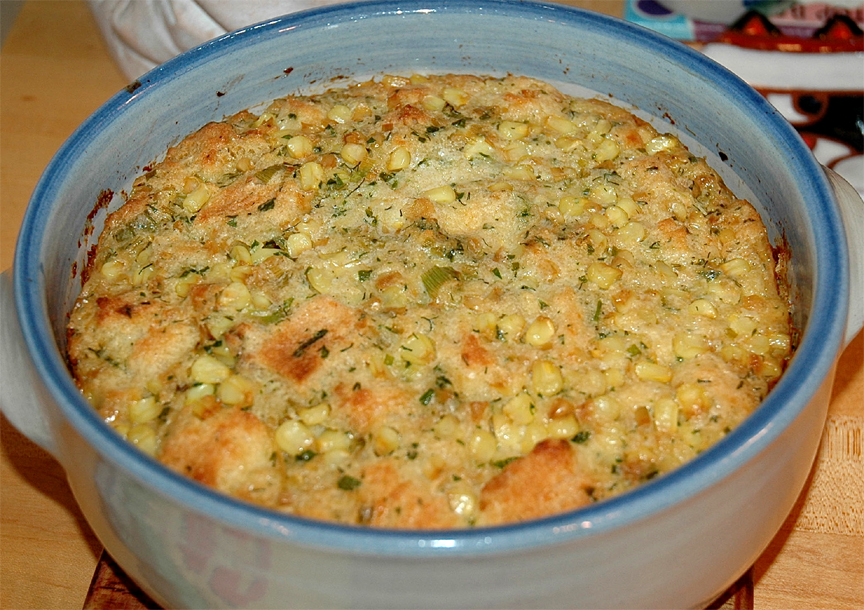 Ingredients
Corn Kernels- 3 cups (about 6 to 7 ears), uncooked

Green onion

3

, sliced

Green pepper- 1 small, seeded and diced

Bottled Green Goddess dressing- 2 tablespoon

Sour cream

1/4 Cup (16 tbs)

Firmly packed brown sugar

1 Teaspoon

All-purpose flour- 1 tablespoon

Salt

1/4 Teaspoon

Pepper

1/8 Teaspoon

Butter/Margarine

1 Tablespoon
Directions
GETTING READY
1. Preheat oven to 375°.

MAKING
2. Place corn in a 1 1/2-quart casserole.
3. Spread green pepper and onion on the corn.
4. In another bowl mix pepper, salt, brown sugar, sour cream and flour. Blend well.
5. Spread the mixture on all the vegetables.
6. Dot the vegetables with butter.
7. Cover the vegetables with a foil.
8. Bake for 35 minutes at 375°
9. Stir well.

SERVING
10. Serve creamy baked corn hot.