»

Recipes

»

Puff

»

Cream Puffs
Cream Puffs Recipe
Cream puffs are my favorite snack. I love it filled with different types of creams and sauces like the chocolate sauce, cherry filling, butterscotch sauce or anything. The crisp cream puffs are just perfect with taste.
Cream puff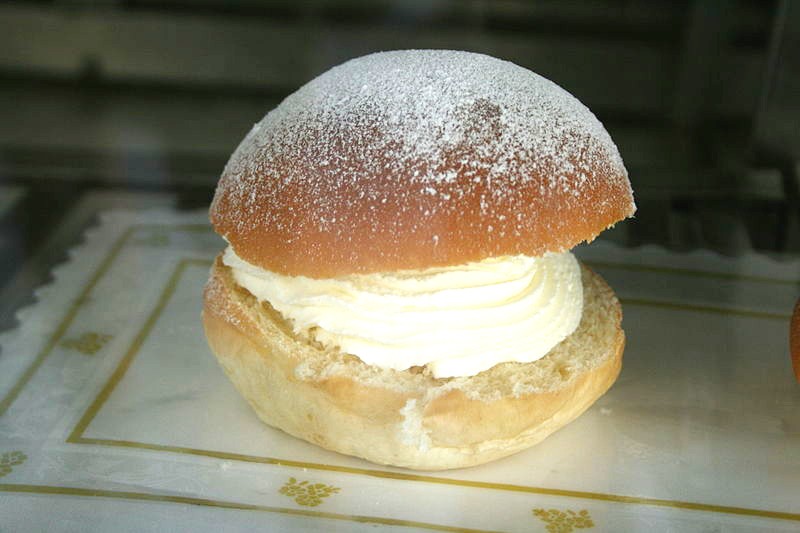 Ingredients
Eggs

4 Small

Butter

1⁄2 Cup (8 tbs)

All-purpose flour

1 Cup (16 tbs)

, sifted
Nutrition Facts
Serving size
Calories 185 Calories from Fat 119
% Daily Value*
Total Fat 13 g20.7%
Saturated Fat 7.8 g39.2%
Trans Fat 0 g
Cholesterol 110.6 mg
Sodium 28.5 mg1.2%
Total Carbohydrates 12 g4%
Dietary Fiber 0.42 g1.7%
Sugars 0.2 g
Protein 4 g8.2%
Vitamin A 8.9% Vitamin C
Calcium 1.6% Iron 6%
*Based on a 2000 Calorie diet
Directions
MAKING
1)In a saucepan, add butter and 1 cup water to boiling point.
2)Add flour all at once and cook until mixture leaves side of pan and forms a ball. Keep stirring.
3)Remove from heat and cool slightly.
4)Add eggs, one at a time, beating well after each addition.
5)Take a baking sheet and drop spoonsful about 3 inches apart.
6)Bake at 425 degrees for 30 to 35 minutes or until golden brown.
7)Remove from oven and cut a slit in side of each puff.
8)Put the puffs in the oven for about 2 to 3 minutes. Cool on wire rack.

SERVING
9)Fill the puffs with cream filling and serve.