»

Recipes

»

Sauce

»

Cream Of Mushroom Soup
Cream of Mushroom Soup Recipe
I grew up eating this Cream Of Mushroom Soup frequently and am happy to share this recipe with you. This Cream Of Mushroom Soup is a perfect Side Dish. You owe me a thanks for sharing this recipe.
Cream of Mushroom Soup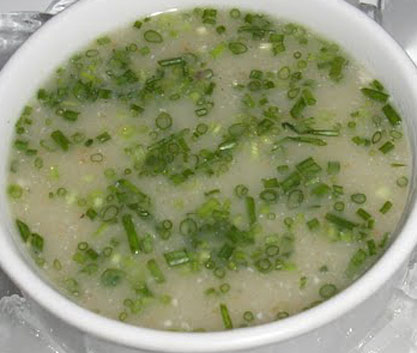 Ingredients
Mushrooms - 4 medium, sautéed in butter

Soya flour

1 Tablespoon

Celery leaves - few sprigs

Milk

1 Pint

Salt

1 To taste

Raw onion - 1 slice
Directions
GETTING READY
1. In a blender jar, put together all ingredients except butter and process until smooth.

MAKING
2. In a saucepan, pour the soup and bring it to a boil; reduce heat and simmer over heat for 20 minutes with occasional stirring.

SERVING
3. Ladle Cream of Mushroom Soup in bowl and garnish with chopped green onion.