»

Recipes

»

Soup

»

Cream Of Asparagus Soup
Cream Of Asparagus Soup Recipe
This Cream Of Asparagus Soup recipe easily finds way to the top of my favorite list!
Cream Of Asparagus Soup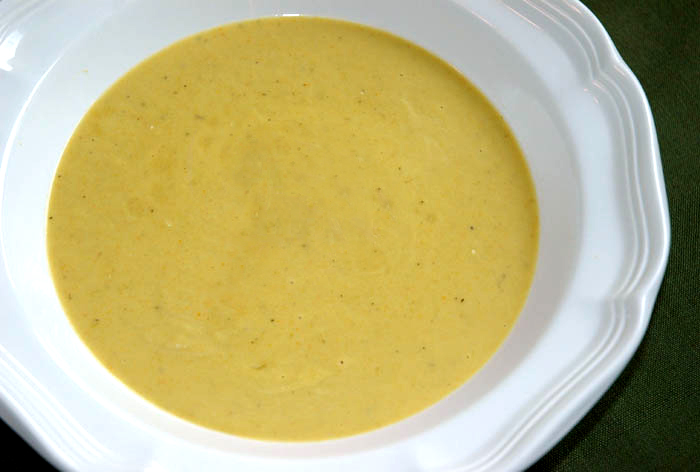 Ingredients
Frozen asparagus

1 Cup (16 tbs)

, chopped

Half and half

2 Cup (32 tbs)

Pepper

To Taste

Butter

2 Tablespoon
Nutrition Facts
Serving size: Complete recipe
Calories 903 Calories from Fat 708
% Daily Value*
Total Fat 81 g124%
Saturated Fat 50.2 g250.9%
Trans Fat 0 g
Cholesterol 243.6 mg
Sodium 229.7 mg9.6%
Total Carbohydrates 31 g10.3%
Dietary Fiber 4.6 g18.4%
Sugars 0.8 g
Protein 22 g44.7%
Vitamin A 94.8% Vitamin C 134.4%
Calcium 57.5% Iron 11.6%
*Based on a 2000 Calorie diet
Directions
MAKING
1) Read the package direction and cook asparagus accordingly.
2) Drain and keep aside the liquid.
3) Add the asparagus into a blender container.
4) Blend for 2 to 3 minutes.
5) Add in enough half and half to give the soup a creamy consistency.
6) Stir in a portion of the reserved liquid for a a stronger flavor.
7) Allow to simmer till well-heated.

SERVING
9) Serve hot.