»

Recipes

»

Filling

»

Classic Cream Filling
Classic Cream Filling Recipe
Cream filling is a smooth yet simple filling prepared with sugar, eggs, heavy cream and milk base. Flavored with vanilla, the cream filling is a cooked filling that is chilled and ususally used in frozen dessert pies.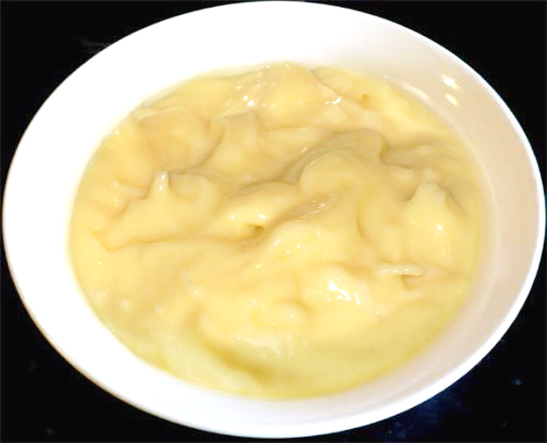 Ingredients
Sugar

1/2 Cup (16 tbs)

Cornstarch

3 Tablespoon

3 tablespoons enriched flour

Salt

1/2 Teaspoon

Milk

2 Cup (16 tbs)

1 slightly beaten egg

Heavy cream

1/2 Cup (16 tbs)

, Whipped

Vanilla

1 Teaspoon
Directions
Mix first 4 ingredients.
Gradually stir in milk.
Stirring constantly, bring to a boil; reduce heat and cook and stir till thick.
Stir a little of hot mixture into egg; return to remaining hot mixture.
Bring just to boiling, stirring constantly.
Cool, then chill.
Beat well; fold in whipped cream and vanilla.