»

Recipes

»

Cream

»

Cream Cup Dessert
Cream Cup Dessert Recipe
I made this beautiful cream cup dessert recently for a dinner for two and it was simply perfect. Prepared with white wine, lemon juice and sugar along with cream, the cream cup dessert is chilled and meant to be enjoyed as a romantic dessert!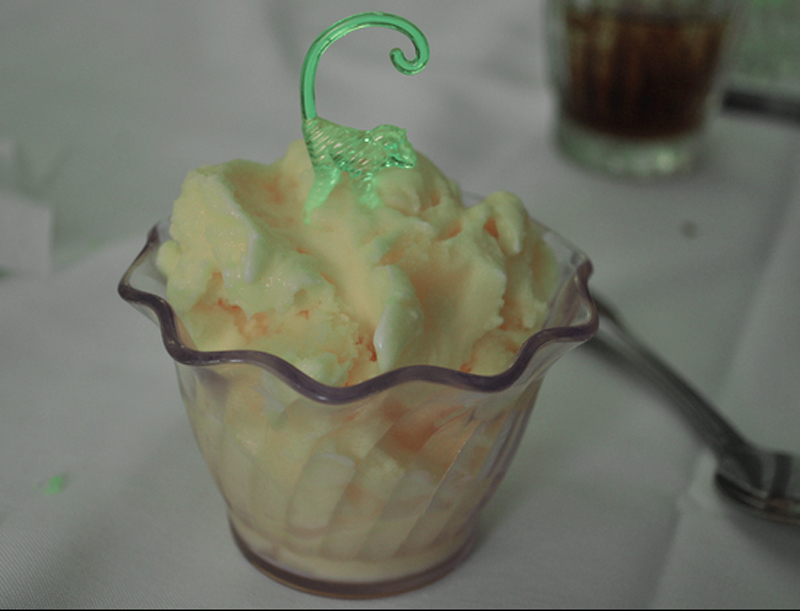 Ingredients
Dry white wine

4 Tablespoon

Lemon juice

1 Tablespoon

Finely grated lemon zest

1 Teaspoon

, finely grated

Sugar

1 1⁄2 Ounce

Double cream

5 Ounce
Nutrition Facts
Serving size: Complete recipe
Calories 882 Calories from Fat 644
% Daily Value*
Total Fat 72 g110.2%
Saturated Fat 0 g0.01%
Trans Fat 0 g
Cholesterol 0 mg
Sodium 3.5 mg0.1%
Total Carbohydrates 48 g16.1%
Dietary Fiber 0.59 g2.4%
Sugars 43.6 g
Protein 2 g4.6%
Vitamin A 0.1% Vitamin C 22.2%
Calcium 1.4% Iron 1.2%
*Based on a 2000 Calorie diet
Directions
Put the wine, lemon juice and zest, and sugar into a bowl.
Cover and leave for at least 3 hours.
Pour the cream onto the wine and lemon mixture, then beat until the mixture will hold a shape.
Transfer the mixture to small serving glasses—wine glasses will do—and leave in a cool place for a few hours before serving.
Image Courtesy :
http://www.flickr.com/photos/musicsthename/6154729910/