»

Recipes

»

Cranberry Surprise
Cranberry Surprise Recipe
Cranberry surprise is a great dish to serve on Christmas and Thanksgiving. This is a traditional recipe and has been passed on from mothers to daughters for generations together. Enjoy cranberry surprise !!
Cranberry Surprise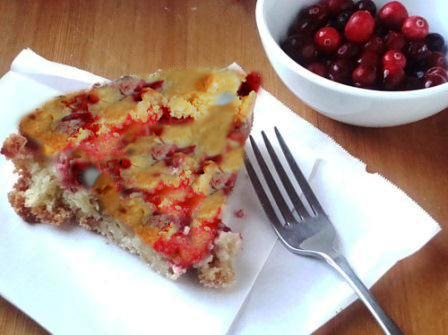 Ingredients
Cranberries

1 Cup (16 tbs)

Sugar

1 Cup (16 tbs)

Nuts

1⁄4 Cup (4 tbs)

, chopped

Egg

1

All-purpose flour

1⁄2 Cup (8 tbs)

Baking powder

1⁄2 Teaspoon

Butter/Margarine

1⁄2 Cup (8 tbs)

, melted
Nutrition Facts
Serving size
Calories 269 Calories from Fat 129
% Daily Value*
Total Fat 15 g22.3%
Saturated Fat 7.8 g39.1%
Trans Fat 0 g
Cholesterol 56.7 mg
Sodium 51.4 mg2.1%
Total Carbohydrates 34 g11.2%
Dietary Fiber 1.2 g4.7%
Sugars 25.8 g
Protein 3 g5.4%
Vitamin A 7.8% Vitamin C 3%
Calcium 3.9% Iron 3.1%
*Based on a 2000 Calorie diet
Directions
MAKING
1)Take a heavily greased 8-inch pie plate and spread cranberries on it.
2)Sprinkle 1/3 cup sugar and nuts.
3)Beat egg until light and add 1/2 cup sugar.
4)Add flour, baking powder and butter and mix until smooth.
5)Pour batter into pie plate.
6)Bake at 325 degrees for 45 minutes.

SERVING
7)Serve the cranberry crunch with some cream cheese or whipped cream.