»

Recipes

»

Punch
Cranberry Punch Recipe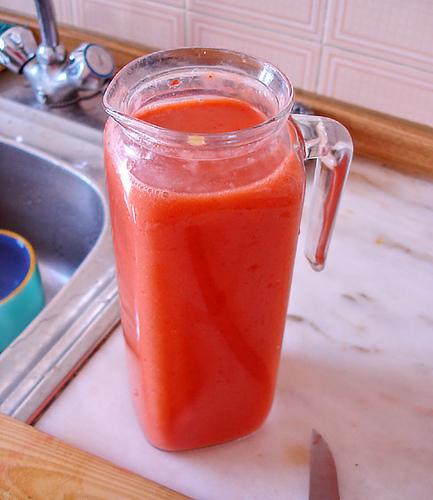 Ingredients
4 cups firm cranberries, rinsed

Water

4 Cup (16 tbs)

Sugar

1 1/2 Cup (16 tbs)

Lemon juice

2 Tablespoon

Pineapple juice

4 Cup (16 tbs)

, chilled

Orange juice

1 Cup (16 tbs)

, chilled
Directions
Combine cranberries and water in a saucepan.
Cook over medium heat until cranberry skins pop.
Sieve cooked cranberries.
Stir in sugar and lemon juice.
Return to saucepan; bring to boiling and cook 2 minutes, stirring constantly.
Immediately remove from heat; cool and chill thoroughly in refrigerator.

awesomepets says :
i need to try this
Posted on:
22 May 2012 - 4:53pm

Anonymous says :
were is the other juices?
Posted on:
16 May 2010 - 8:48pm