»

Recipes

»

Cranberry-Orange Relish
Cranberry-Orange Relish Recipe
Cranberry-Orange Relish has an exquisite taste. The unique flavor of the relish has the potential to enslave anyone. Try the Cranberry-Orange Relish for yourself to understand what I am talking about.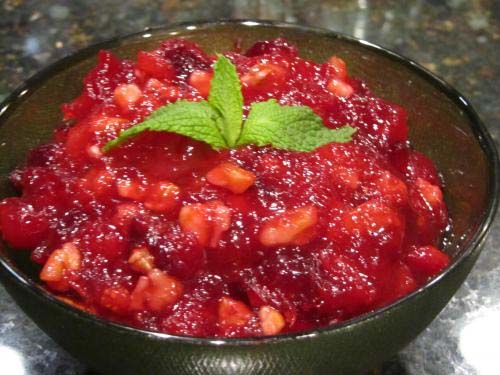 Ingredients
1/2 large or 1 small unpeeled orange

2 cups raw or thawed frozen cranberries

Sugar

1 Cup (16 tbs)
Directions
Put orange and cranberries through food chopper.
Mix in sugar and let stand for several hours.
Store in a covered jar in refrigerator.