»

Recipes
Crabmeat Casserole Recipe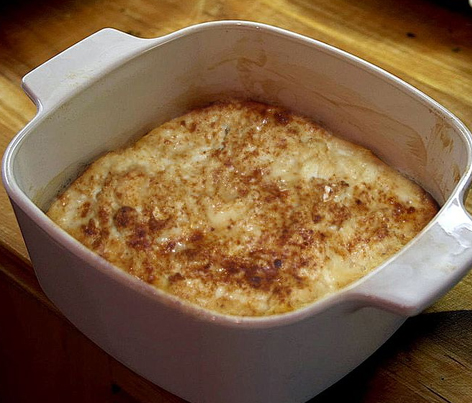 Ingredients
Green pepper

1

, seeded

Mushrooms

3⁄4 Pound

Sweet gherkins

4 Small

White onions

3 Small

Chopped parsley

2 Tablespoon

Fresh crabmeat/Three 7 ounce cans crabmeat

1 1⁄2 Pound

(Picked Over Well)

Butter

6 Tablespoon

Flour

5 Tablespoon

Milk

1 1⁄2 Cup (24 tbs)

Light cream

1⁄2 Cup (8 tbs)

Salt

1⁄2 Teaspoon

Freshly ground black pepper

To Taste

Cayenne pepper

1⁄4 Teaspoon

(Few Grains)

Dry sherry

1⁄2 Cup (8 tbs)

Dry bread crumbs

1⁄2 Cup (8 tbs)
Directions
1. Chop fine the pepper, mushrooms, sweet gherkins and onions and mix with the parsley and crabmeat, which has been broken into small pieces.
2. Preheat oven to moderate (350° F.).
3. In a saucepan melt the butter, add the flour and stir with a wire whisk until blended. Meanwhile, bring the milk and cream to a boil and add all at once to the butter-flour mixture, stirring vigorously with the whisk until the sauce is thickened and smooth.
4. Combine the sauce with the crabmeat mixture and season with salt, pepper and cayenne. Remove from the heat and add the sherry. Pour into a buttered casserole, sprinkle with bread crumbs, dot with additional butter and bake thirty minutes.