»

Recipes

»

Crab

»

Crab Supreme
Crab Supreme Recipe
Crab Supreme is a wonderful recipe. It can be served on special occasions such as Christmas. This recipe can be found in traditional cookbooks. An interesting part of this recipe is that it can be prepared with low fat mayonnaise. Serve crab supreme as a side dish and impress your family and friends.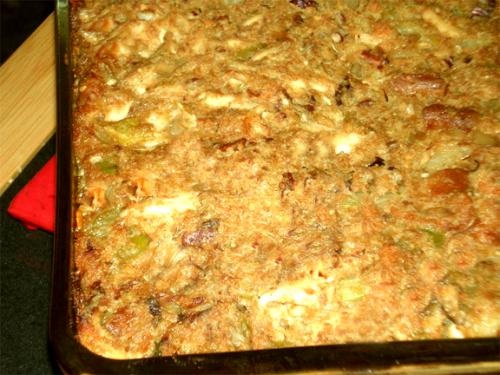 Ingredients
Butter

1/2 Cup (16 tbs)

Green pepper

1 To taste

Crab meat

2 Pound

Bread crumbs

1 Cup (16 tbs)

, toasted

Mayonnaise

1/2 Cup (16 tbs)

Egg

2

Worcestershire sauce

2 Tablespoon

Dry mustard

1 Tablespoon

Salt

1 To taste

Pepper

1 To taste
Directions
MAKING
1)In a melt butter and saute green pepper until tender- crisp.
2)Add crab meat, bread crumbs, mayonnaise, eggs, Worcestershire sauce, dry mustard, salt and pepper. Mix until blended.
3)Take a casserole and put mixture in it. Pour 1/4 cup water.
4)Bake at 350 degrees for 30 minutes. Stir to prevent sticking.

SERVING
5)Serve crab supreme piping hot.