»

Recipes

»

Crab

»

Crab Meat Mornay
Crab Meat Mornay Recipe
Crab Meat Mornay recipe has lasting taste. It takes lot of time for you to forget the taste. Crab Meat Mornay as a side dish for all family get-togethers.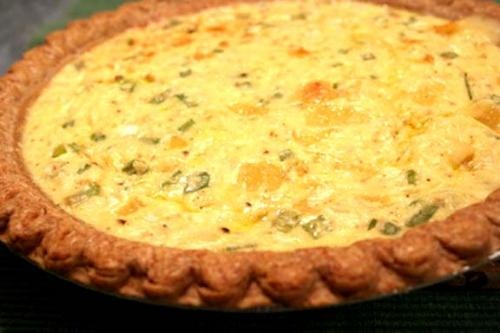 Ingredients
Butter

1/2 Cup (16 tbs)

Green onions

1 Small

Parsley

1/2 Cup (16 tbs)

, finely chopped

All-purpose flour-2 tablespoons

Half and Half

2 Cup (16 tbs)

Swiss Cheese

2 Cup (16 tbs)

, grated

Sherry flavoring-1 tablespoon

Pepper red

1 To taste

Salt

To Taste

White crab meat-1 pound
Directions
MAKING
1)In a heavy pan, melt butter and saute onions and parsley.
2)Add in flour, half and half and cheese. Cook until cheese is melted.
3)Stir in sherry flavoring, pepper and salt.
4)Add crab meat and stir to mix.

SERVING
5)Serve on melba toast or in patty shells or in chafing dish.