»

Recipes

»

Syrup
Court Bouillon Recipe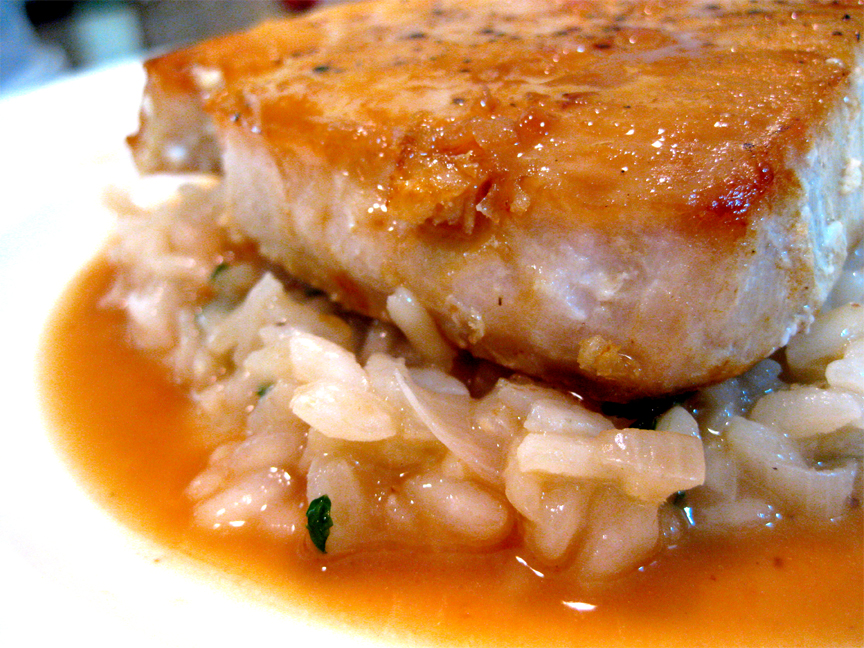 Summary
Preparation Time
20 Min
Cooking Time
1 Hr 40 Min
Ready In
2 Hr 0 Min
Difficulty Level
Easy
Health Index
Healthy
Cuisine
French
Ingredients
All purpose flour

1 Cup (16 tbs)

Onions

1 Cup (16 tbs)

, chopped

Celery

1⁄2 Cup (8 tbs)

, chopped

Bell peppers

1⁄2 Cup (8 tbs)

, chopped

Garlic

4 Clove (20 gm)

Water

2 Quart

Salt

1⁄4 Teaspoon

Black pepper

1⁄4 Teaspoon

Red pepper

1⁄4 Teaspoon

Canned stewed tomatoes

16 Ounce

(1 Can)

Olive oil flavored cooking spray

1

Red snapper

2 1⁄2 Pound
Nutrition Facts
Serving size: Complete recipe
Calories 1732 Calories from Fat 40
% Daily Value*
Total Fat 19 g29.8%
Saturated Fat 4.1 g20.6%
Trans Fat 0 g
Cholesterol 419.6 mg
Sodium 2423 mg101%
Total Carbohydrates 151 g50.4%
Dietary Fiber 13.5 g54.2%
Sugars 26.1 g
Protein 243 g487%
Vitamin A 27% Vitamin C 188.2%
Calcium 73.6% Iron 92.4%
*Based on a 2000 Calorie diet
Directions
MAKING
1) Cut fish into 2" or 3" squares.
2) Season with salt, black pepper and red pepper and keep aside.
3) Use vegetable spray over a 5 quart or large saucepan.
4) Gently heat.
5) Add in the vegetables and cook for 40 minutes, uncovered.
6) Mix 1 cup water with 1 cup flour.
7) Add the remaining water and flour mixture and allow to boil.
8) Cook for another 30 minutes on gentle heat.
9) Slowly slip the fish into the sauce mix and cook uncovered on medium heat for 30 minutes more.

SERVING
10) Serve in large soup bowls or gumbo bowls, accompanied with cooked rice and French bread.