»

Recipes

»

Pork

»

Country Pork Chops
Country Pork Chops Recipe
Try out this fantastic Country Pork Chops for a taste you've always wanted to savor. Whatever be your palate, this Country Pork Chops recipe is sure to entice you with its exciting fresh flavors.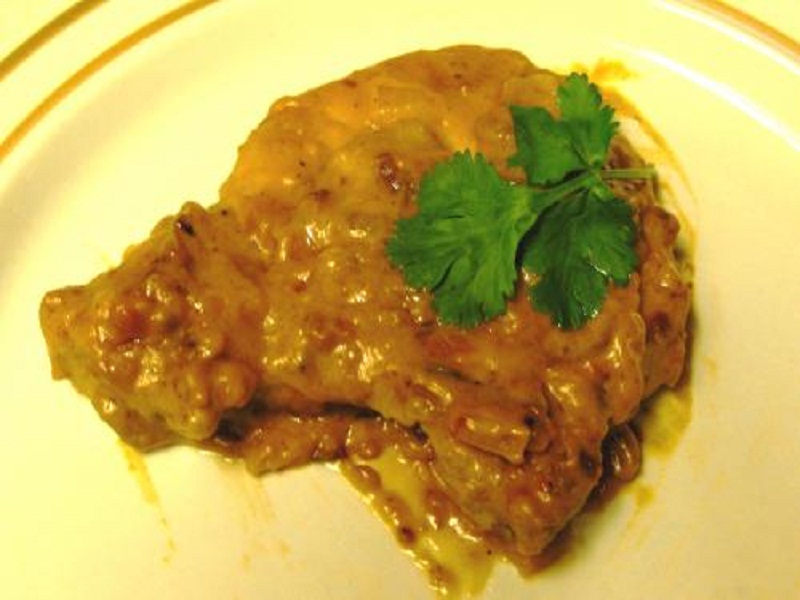 Ingredients
Loin or rib pork chops – 6, cut into 1-inch thickness

Carrot

1/2 Cup (16 tbs)

, finley diced

Celery

1/2 Cup (16 tbs)

, finley diced

Water

3/4 Cup (16 tbs)

Catsup

1/4 Cup (16 tbs)

Instant minced onion

2 Tablespoon

Prepared mustard

2 Tablespoon

Worcestershire sauce

2 Teaspoon
Directions
GETTING READY
1) Preheat oven to 350° F.

MAKING
2) Take a large skillet and lightly grease the bottom with a little fat trimmed from chops.
3) Season the chops on both sides with pepper and salt.
4) Cook the chops for about 15 minutes over medium heat or until brown on both sides.
5) In the meanwhile, take a 2 quart shallow casserole and sprinkle chopped carrots and celery at the bottom.
6) Arrange the cooked chops on top.
7) Drain the excess fat from skillet.
8) Combine together catsup, water, prepared mustard, instant onion and Worcestershire sauce. Blend nicely.
9) Pour the mixture over chops and cover.
10) Bake for about 50 minutes.
11) Remove cover and bake for another 15-20 minutes.

SERVING
12) Serve Country Pork Chops hot.