»

Recipes

»

Brownie

»

Country House Brownies
Country House Brownies Recipe
Country house brownies are a very old recipe. it has been downloaded from grand moms to moms to daughters. This is a simple recipe and little different from the regular brownies. It has chocolate, coconut and nuts. Enjoy the country house brownies...
Country House Brownies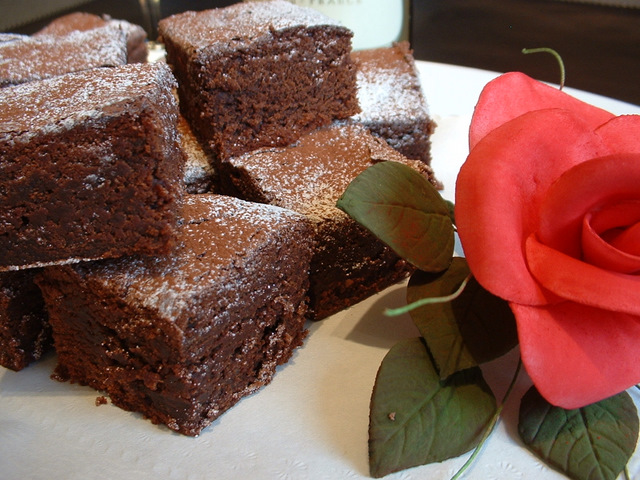 Ingredients
Butter

1/3 Cup (16 tbs)

Brown sugar

1 Cup (16 tbs)

Egg

1

Salt

1/2 Teaspoon

All-purpose flour-3/4 cup, sifted

Baking powder

1 Teaspoon

Vanilla

1/2 Teaspoon

Coconut

1/2 Cup (16 tbs)

Chocolate chips-1, (6-ounces) package

Nuts

1/2 Cup (16 tbs)

, chopped
Directions
MAKING
1)In a saucepan, melt butter and cool.
2)Add brown sugar, egg, salt, flour, baking powder and vanilla into it and mix.
3)Add coconut, chocolate chips and nuts. Stir well.
4)Take a greased 9-inch square pan and pour the batter into it.
5)Bake at 350 degrees for 25 minutes.

SERVING
6)Serve country house brownies for snack or dessert.