»

Recipes

»

Cottage Cheese Sour Cream
Cottage Cheese Sour Cream Recipe
This cottage cheese sour cream is a base for dips that can be susbstituted for sour cream for making dips like california onion dip. This cottage cheese sour cream is a healthier and low calorie option to sour cream.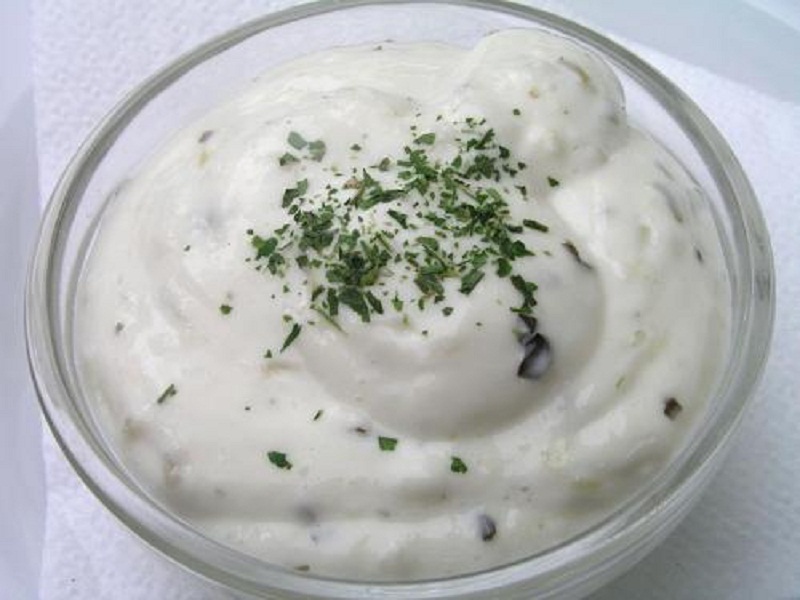 Ingredients
Milk

2 Tablespoon

Lemon juice

1 Tablespoon

Cottage cheese

1 Cup (16 tbs)

, creamed
Nutrition Facts
Serving size: Complete recipe
Calories 216 Calories from Fat 57
% Daily Value*
Total Fat 7 g10%
Saturated Fat 2.8 g13.9%
Trans Fat 0 g
Cholesterol 25.6 mg
Sodium 757.8 mg31.6%
Total Carbohydrates 11 g3.7%
Dietary Fiber 0.06 g0.24%
Sugars 10.2 g
Protein 28 g55.5%
Vitamin A 4% Vitamin C 11.5%
Calcium 24.1% Iron 2%
*Based on a 2000 Calorie diet
Directions
Put ingredients into Osterizer container, cover and process at BLEND until smooth and creamy.
Use as a base for dips such as California Onion Dip, or in place of sour cream in any of the recipes in this section.
Higher in protein and lower in calories, and just as good as sour cream
NOTE: Recipe may be doubled if desired.
Excellent recipe! I had to modify it though. I had no lemon juice or lemons in the house so I substituted 1 TBSP of white vinegar. I followed the rest of the directions to the letter and it was smooth and tasty! Could of been a little more sour. I need to try it with the lemon juice!! Thanks so much for a great treat
Posted on:
28 October 2011 - 5:13pm