»

Recipes

»

Bread

»

Cottage Bread
Cottage Bread Recipe
Cottage bread is a bread that anyone would like to eat with butter and jam. Made with the simple and basic method, does not require any kneading by hand. Cottage bread originated in England and spread world over.
Cottage Bread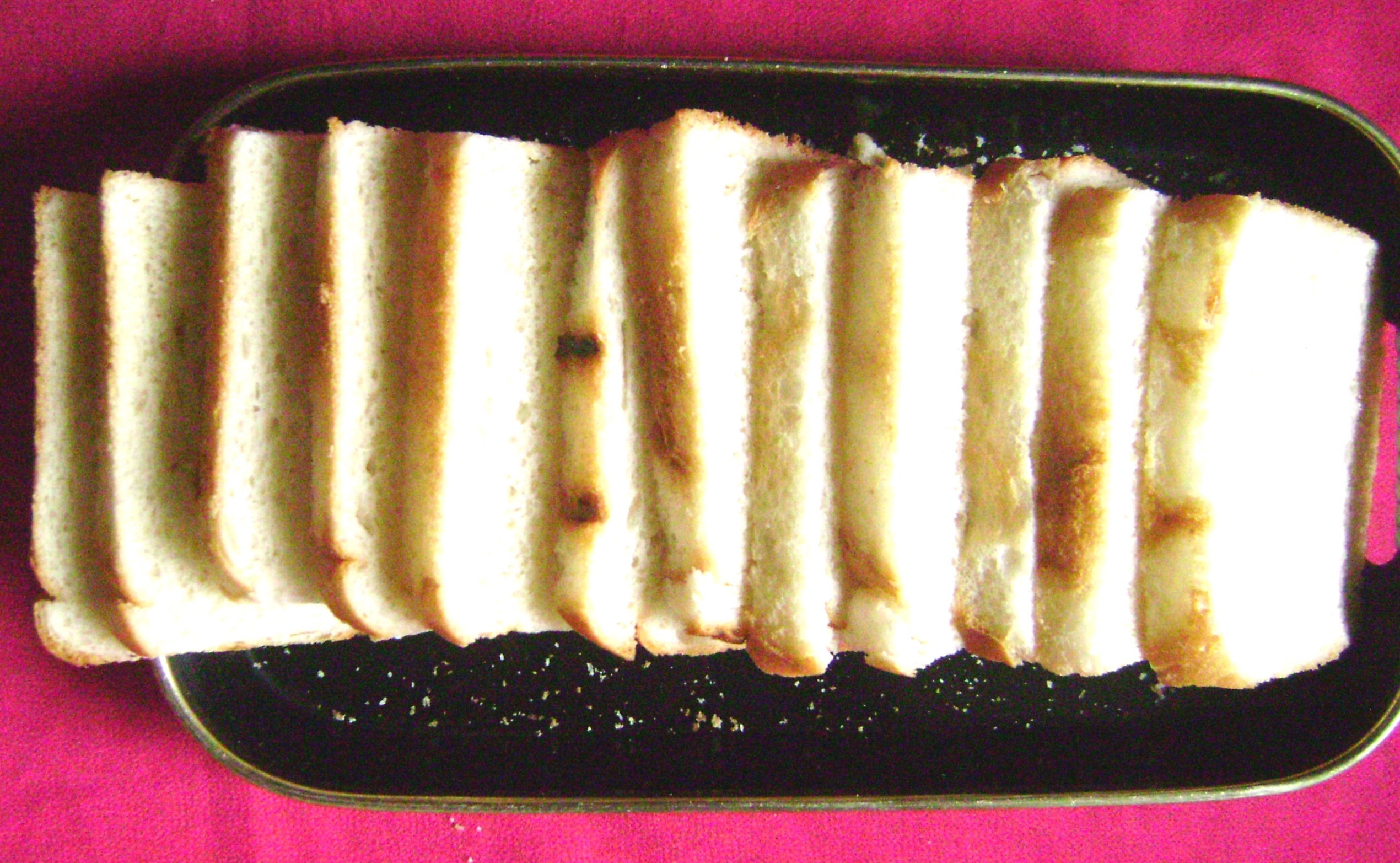 Summary
Preparation Time
2 Hr 0 Min
Cooking Time
45 Min
Ready In
2 Hr 45 Min
Difficulty Level
Easy
Health Index
Average
Servings
5
Ingredients
Yeast package

1

Water

1 1/4 Cup (16 tbs)

Sugar

1 1/2 Tablespoon

Salt

1 1/4 Teaspoon

Shortening-1 tablespoon, soft

Cake flour

4 Cup (16 tbs)
Directions
GETTING READY
1)Dissolve yeast in 1/4 cup warm water.

MAKING
2)In a large bowl, add sugar, salt, shortening, yeast mixture and remaining warm water together.
3)Then, add 2 cups flour and beat until smooth.
4)Add 1 3/4 cups flour and mix until dough cleans side of bowl.
5)On a floured board, knead it until smooth.
6)Take a greased bowl and put the dough. Cover it.
7)Leave it in warm place for 45 minutes to 1 hour.
8)On a floured board knead it and shape into loaf.
9)Take a greased loaf pan and put the loaf. Cover the pan.
10)Let it rise for 30 to 45 minutes.
11)Make 5-inch slashes 1/4 inch deep on top of loaf and sift remaining flour over top.
12)Bake at 400 degrees for 35 to 40 minutes. Let it cool on rack.

SERVING
13)Serve cottage bread with butter and jam.