»

Recipes

»

Beef

»

Savory Cornish Pasties
Savory Cornish Pasties Recipe
Cornish Pasty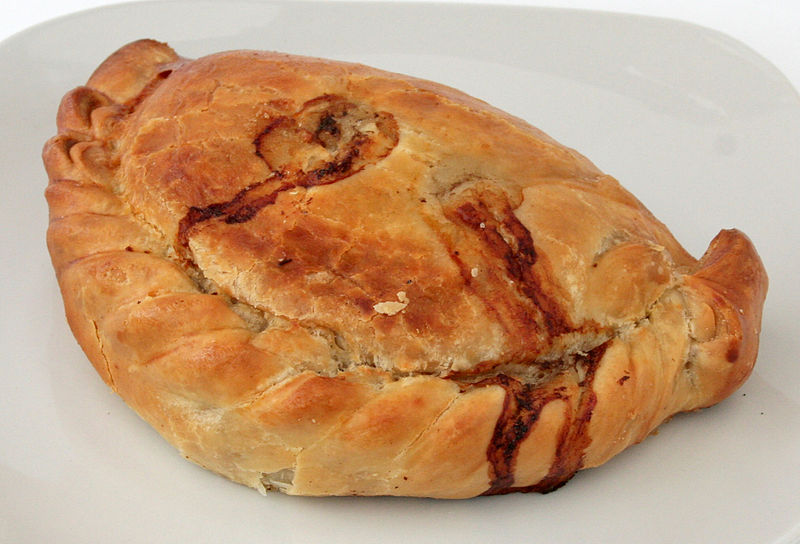 Ingredients
Shortcrust pastry

1⁄2 Pound

(225 Grams)

Egg

1⁄2

, blended with a little milk (For Glazing)

Milk

2 Teaspoon

, blended with a little milk (For Glazing)

For the filling

Lean beef steak

8 Ounce

(225 Grams)

Potatoes

2 Medium

Onion

1 Medium

Dried mixed herbs

1⁄2 Teaspoon (Leveled)

Parsley

1 Tablespoon

, finely chopped

Salt

1 Teaspoon (Leveled)

Pepper

To Taste

(Freshly Milled)

Stock

2 Tablespoon
Nutrition Facts
Serving size
Calories 240 Calories from Fat 73
% Daily Value*
Total Fat 8 g12.5%
Saturated Fat 3.2 g16.2%
Trans Fat 0 g
Cholesterol 50.6 mg
Sodium 359.5 mg15%
Total Carbohydrates 26 g8.7%
Dietary Fiber 2.9 g11.7%
Sugars 3.2 g
Protein 16 g32.8%
Vitamin A 7% Vitamin C 43.1%
Calcium 5% Iron 11.4%
*Based on a 2000 Calorie diet
Directions
GETTING READY
1. If using ready store bought pastry, thaw if before using.
2. Use a meat knife or kitchen scissors to trim excess fat and gristle from the meat.
3. Slice the meat into thin strips and set aside to use for the filling.
4. Peel the potatoes with parer and dice them small.
5. Peel the onion and finely chop it.
6. Preheat the oven to 400°F (200°C or Gas No. 6)

MAKING
7. To make the filling for the pasties, in a large bowl, combine the meat, vegetables, herbs, seasoning and a little stock.
8. Mix thoroughly and keep aside.
9. Divide the pastry into 4 equal portions.
10. On a floured work surface, roll each portion out into a 6 inch (15 cm) circle and use a saucer to neatly trim the edges.
11. Spoon equal quantities of the filling in the centre of each pastry circle.
12. Use cold water to dampen the edge of each dough circle then fold into half over the filling.
13. Seal the edges by pressing and then pinching or crimping the pasty.
14. Give the pastries an egg wash. This will give the pasties a rich golden color and glaze.

FINALIZING
15. Arrange the pasties on a baking tray and place on the middle level of the preheated oven.
16. Bake them for 15 minutes at the high temperature.
17. Reduce the oven temperature to 375°F (190°C or Gas No. 5).
18. Bake the pasties for another 20-25 minutes so that the meat is cooked and the pastry is a rice golden brown.

SERVING
19. Serve the Cornish pasties hot, with gravy or serve cold, with a salad.