»

Recipes

»

Icing

»

Topping

»

Cornflakes Apple Cream Topping
Cornflakes Apple Cream topping Recipe
Cornflake apple cream topping is a great delicious and my favourite quick breakfast. Healthy yet tasty dish to relish all-day..!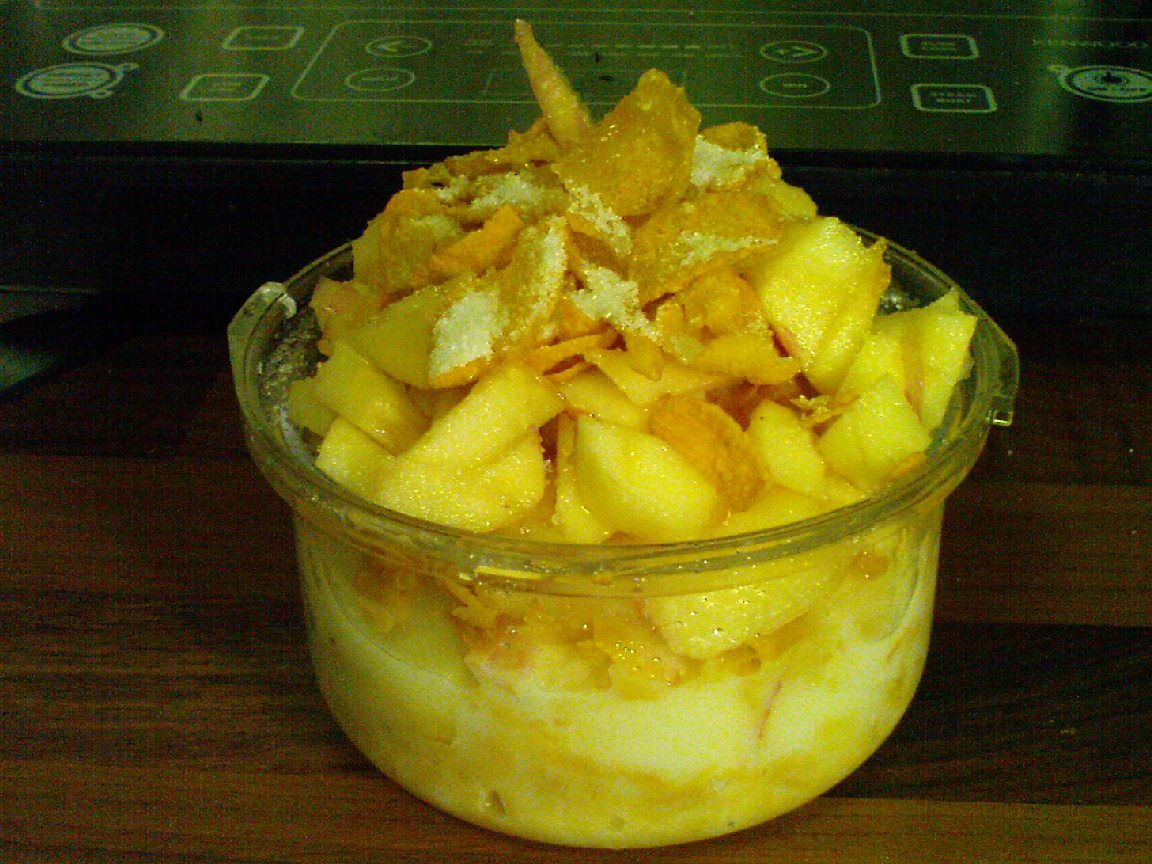 Summary
Preparation Time
10 Min
Difficulty Level
Very Easy
Health Index
Healthy++
Servings
1
Ingredients
Cornflakes

1 Cup (16 tbs)

Cream/Hot thick milk

1⁄2 Cup (8 tbs)

Apple

1

, cut in to small bite size pieces

Sugar

3 Teaspoon

Nuts

4 Teaspoon

(Cashew/almons/pista)
Nutrition Facts
Serving size: Complete recipe
Calories 835 Calories from Fat 146
% Daily Value*
Total Fat 15 g23%
Saturated Fat 5.9 g29.5%
Trans Fat 0 g
Cholesterol 8.2 mg
Sodium 592.5 mg24.7%
Total Carbohydrates 166 g55.4%
Dietary Fiber 6.5 g26.2%
Sugars 75.3 g
Protein 12 g23.6%
Vitamin A 21.1% Vitamin C 26.9%
Calcium 28.3% Iron 69.4%
*Based on a 2000 Calorie diet
Directions
1. Take a serving glass bowl, Put one layour of cornflakes and fill the next layour with apple.
2. Fill another layour with the nuts and cover again with cornflakes.
3. Now fill the remaining apples and top with cornflakes and nuts.
4. Finally flow the cream/milk on the sides and sprinkle the sugar on top as needed. Refrigerate for 10mins and serve.
Cornflakes apple cream topping is ready so quick to relish long. Enjoy!!!