»

Recipes

»

Muffin

»

Corn Muffin
Corn Muffin Recipe
My sister likes this corn muffin recipe. It is true that cooking is her hobby. She keeps preparing various types of dishes. But whenever she is very happy. She makes this cupcake . An Interesting fact is that my family also likes this muffin very much. You should try this Corn Muffin recipe.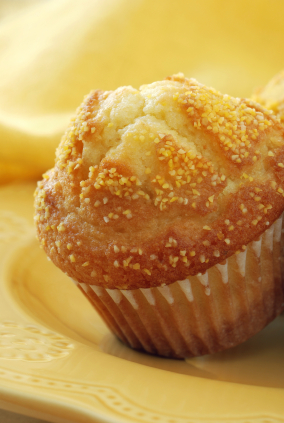 Ingredients
2 box corn muffin mix

Egg

2

Milk

2/3 Cup (16 tbs)

Sour cream

4 Tablespoon

Butter stick

2
Directions
Stage1-In a bowl mix corn muffin mix and into this mix eggs, milk and sour cream.

Stage2-Melt butter then add to muffin mix.

Stage3-Mix ingredients well.

Stage4-Pour mixture into 9" pan.

Stage5-Bake in 375 degree fareinhite oven for 35 to 40 minutes.

Wonderful Corn muffin recipe. Really it is too delicious to resist.
Posted on:
5 March 2008 - 11:48am