»

Recipes

»

Corn

»

Corn Sticks
Corn Sticks Recipe
corn sticks are snacky bakes made with cornmeal and flour. Prepared with a batter of eggs, butter and milk, the cornsticks can be served as snacks with a dip of choice. Oven baked, they are easily made a home.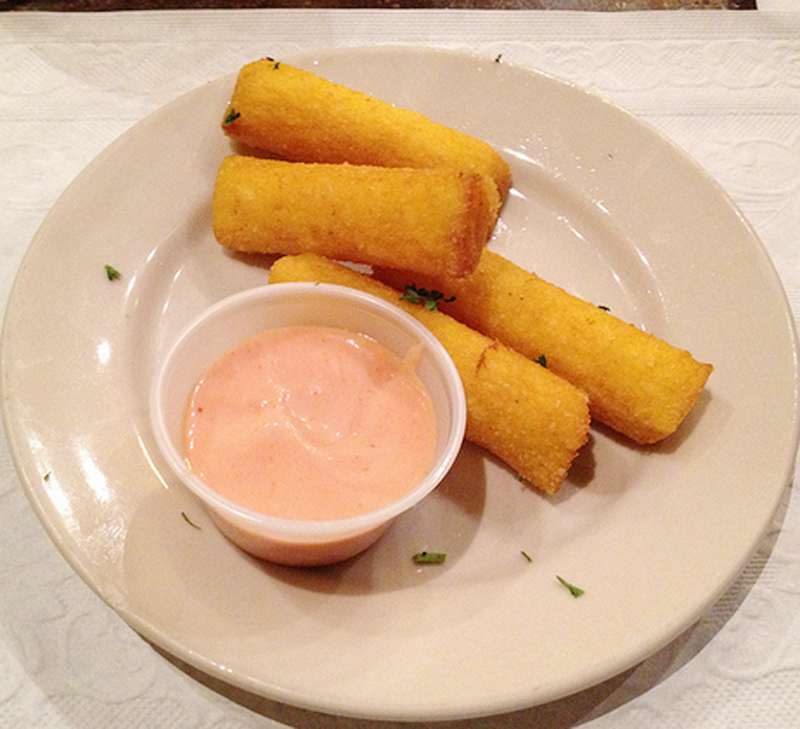 Ingredients
All purpose flour

1⁄2 Cup (8 tbs)

, sifted

Cornmeal

1 1⁄2 Cup (24 tbs)

Egg

1

Baking powder

2 1⁄2 Teaspoon

Melted butter

3 Tablespoon

Salt

1⁄2 Teaspoon

Milk

3⁄4 Cup (12 tbs)

Sugar

1 Tablespoon
Nutrition Facts
Serving size: Complete recipe
Calories 1657 Calories from Fat 492
% Daily Value*
Total Fat 56 g86.5%
Saturated Fat 29.1 g145.7%
Trans Fat 0 g
Cholesterol 325.2 mg
Sodium 2183.6 mg91%
Total Carbohydrates 260 g86.5%
Dietary Fiber 19.2 g76.9%
Sugars 26 g
Protein 38 g76.2%
Vitamin A 31% Vitamin C
Calcium 117.4% Iron 75.4%
*Based on a 2000 Calorie diet
Directions
Sift together flour, baking powder, salt, and sugar.
Then stir in corn meal.
In a separate bowl, beat the egg thoroughly, then stir in melted butter and milk.
Combine with flour mixture, using as few strokes as possible (the batter will be lumpy).
Spoon into greased cornstick pans or greased muffin tins.
Bake in a preheated 425° oven for 20 to 25 minutes or until a toothpick tested in center comes out dry.
Image Courtesy :
http://www.flickr.com/photos/pathawks/8295537170/