»

Recipes

»

Soup

»

Stewy Corn Soup
Stewy Corn Soup Recipe
Stewy Corn Soup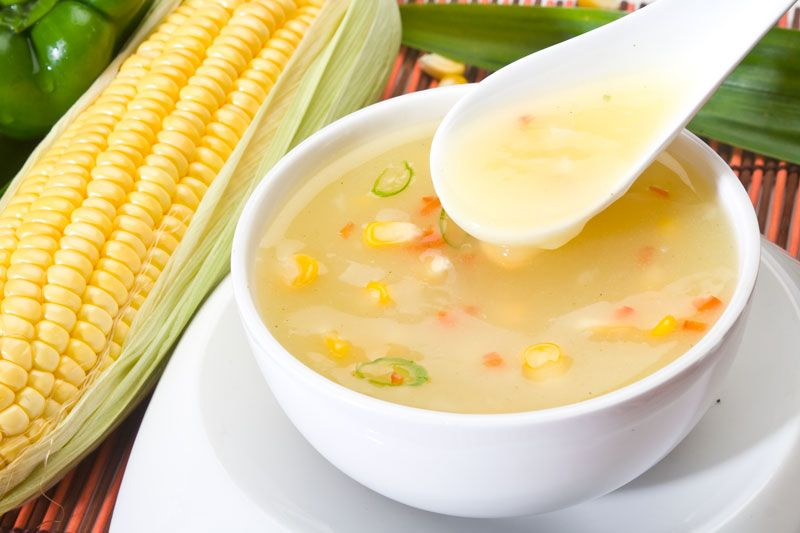 Ingredients
Butter/Margarine

2 Tablespoon

Chili powder

1 Teaspoon

Seeded diced green bell pepper

1 Cup (16 tbs)

Seeded diced red bell pepper

1 Cup (16 tbs)

Corn kernels

1 1⁄2 Cup (24 tbs)

(Fresh / Frozen, Thawed)

Regular strength chicken broth

6 Cup (96 tbs)

Whipping cream

1 Cup (16 tbs)

Salt

1⁄4 Teaspoon
Nutrition Facts
Serving size: Complete recipe
Calories 2085 Calories from Fat 978
% Daily Value*
Total Fat 109 g167.6%
Saturated Fat 68.7 g343.5%
Trans Fat 0 g
Cholesterol 395.9 mg132%
Sodium 4233.7 mg176.4%
Total Carbohydrates 209 g69.7%
Dietary Fiber 49.9 g199.7%
Sugars 29.5 g
Protein 38 g76.7%
Vitamin A 147.9% Vitamin C 503.4%
Calcium 17.8% Iron 10.1%
*Based on a 2000 Calorie diet
Directions
In a 3-quart pan, melt butter over medium heat.
Add chili powder and bell peppers; cook, stirring, for 3 minutes.
Add corn and broth.
Bring to a boil; reduce heat and simmer, uncovered, for about 5 minutes.
Whip cream with salt until stiff.
Pour soup into a tureen, add whipped cream, and stir lightly.